We are ready to support
Economic and Cultural Cooperation with Vietnam


First English Multimedia Course launched in HCM City
at Tri Dung Business School , June 1999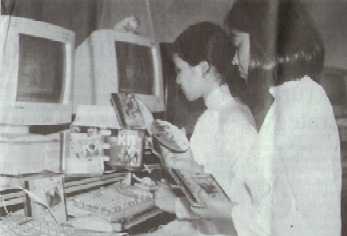 Tri Dung Business School's students learn how to use the multimedia tools.


Tri Dung Business School had launched Vietnamese language version of a multimedia course named LANGMaster Interactive English in Ho Chi Minh last 16 of June, 99.
The English course includes 13CDs-Rom containing 435,000 words and phrases, 5,100 pictures and over 1,000 exercises.