From 16th December to 19th May, the 5th Training Workshop for Plastic Industry's Technician has been successfully organized at Minh Tran Garden – Tri Dung Business School. The purpose of this program is to boost the transfer of technology and techniques from Japan experts in Plastic industry to Vietnam.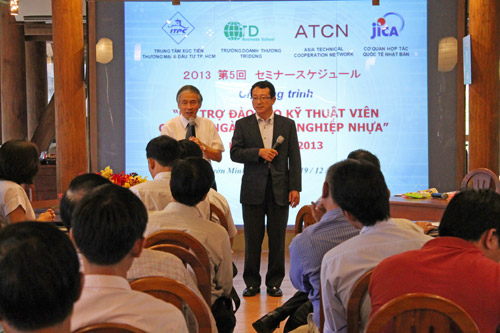 This program is supported by the coordination between Ho Chi Minh Investment and Trade Promotion Center (ITPC), Tri Dung Business School, Asia Technical Cooperation Network (ATCN) and Japan International Cooperation Agency (JICA).

Through the program we expect to build up a foundation for the development of supporting industries and improve productivity, management process and expand production of Vietnam plastic manufacturers. Through 4 previous training workshops, more than 200 technicians from 70 manufacturers have participated.

(1st workshop: 14-17/11/2011, 2nd workshop: 23-26/07/2012, 3rd workshop: 19-23/10/2012, 4th workshop: 28-30/05/2013)

• Monday, 16/12

Mr HASEGAWA TADASHI
Topic 1 – 1 :
RestructuringVietnam Plastic industry until eliminating tariff barriers in Asian 2015

Mr LEONARDO WONG
Topic 1-2 :
Increase added value for plastic film, plate & PET bottles by using air sealed nylon material.

Mr KAZUHIRA HORII
Topic 1-3 :
Multilayerextrusion molding for plastic film & plate –Vacuum technology – Packaging for liquid food.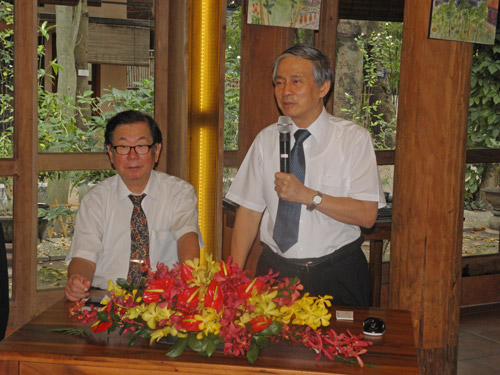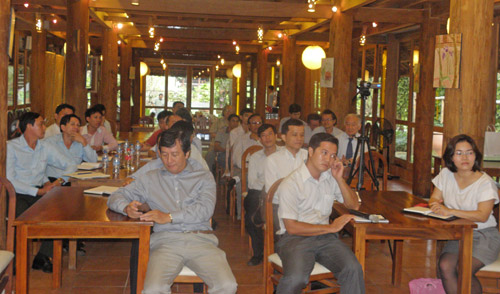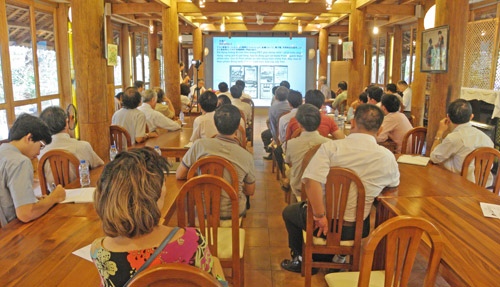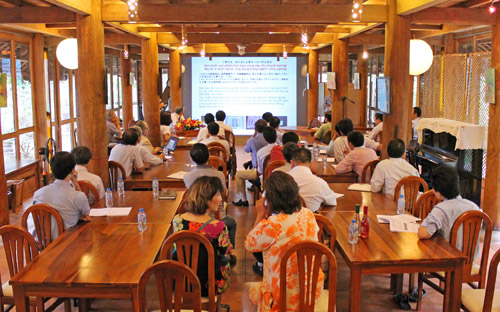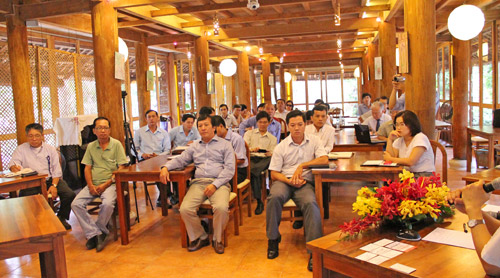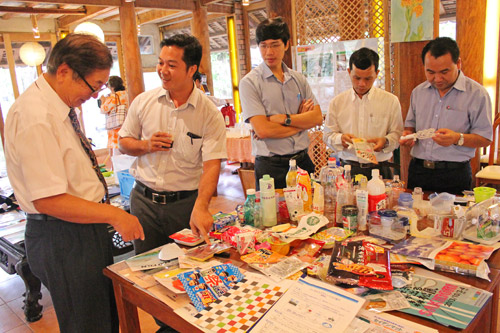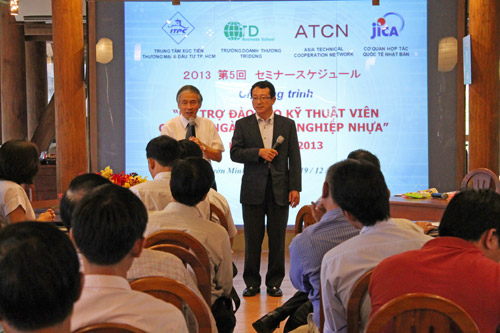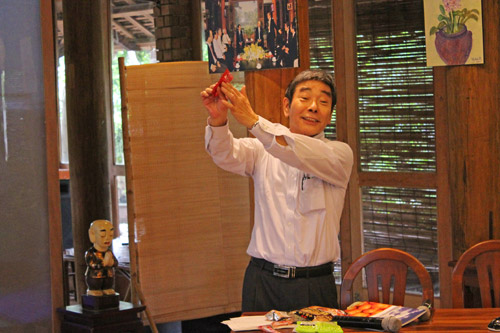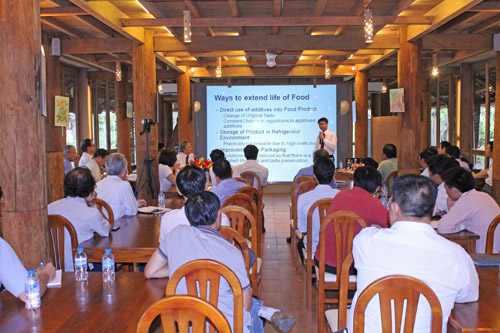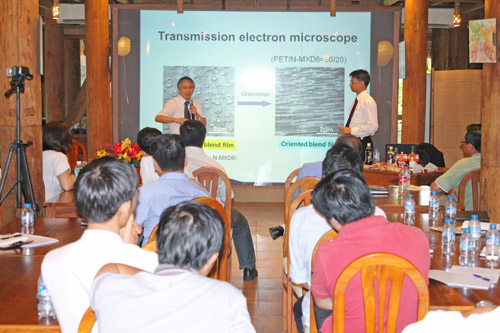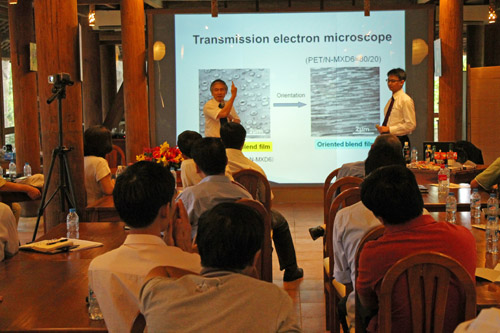 • Tuesday 17/12


Mr FUTAMURA MICHIYUKI
Topic 2-1 :
Introducing Printing technology on plastic film and decoration technique.

Mr TAICHI TAKIZAWA
Topic 2 – 2 :
New application in injection blow molding for large size product.
Manufacturing PET bottles by injection blow molding andimproved materials.

Mr KIMURA SYUJI
Topic 2-3 :
Increase added value in manufacturing plastic package using plastic film, plates and EVAL materials.

Mr FUJIMOTO HIROSHI
Topic 2-4 :
Manufacturing with aided gas and Hybrid Injection molding machine to reduce energy cost and lowering price.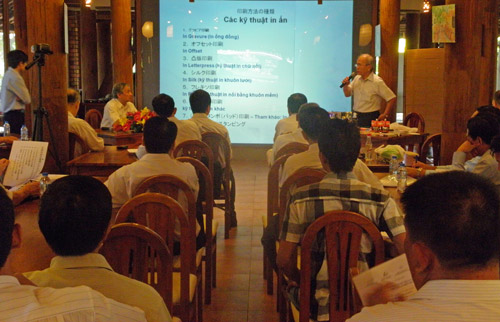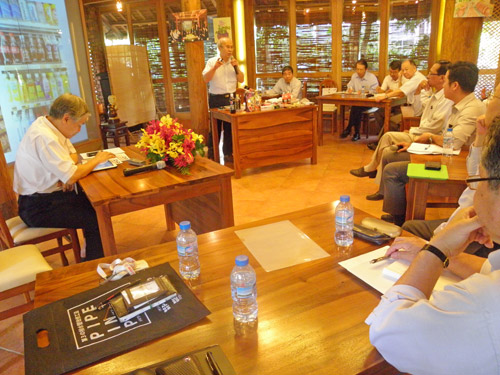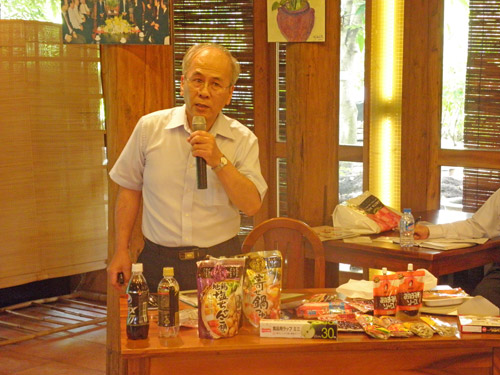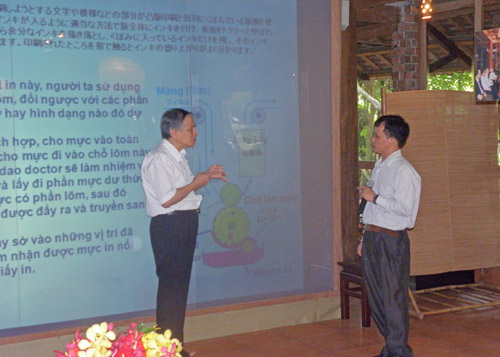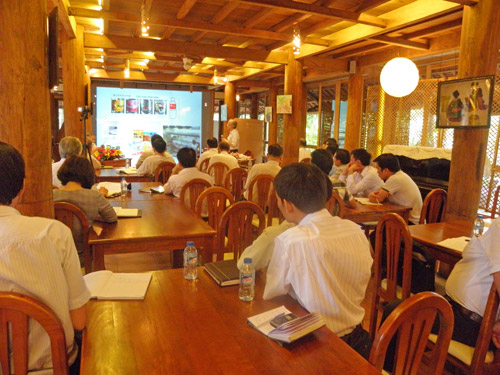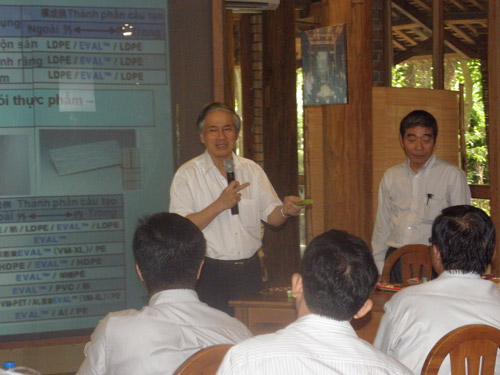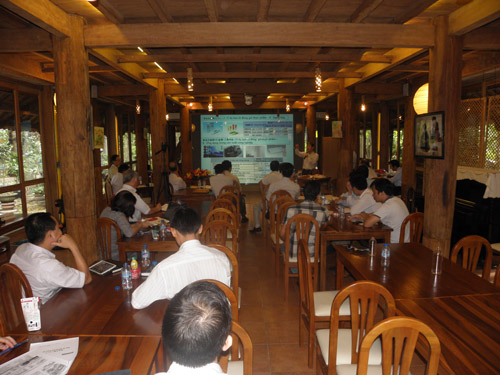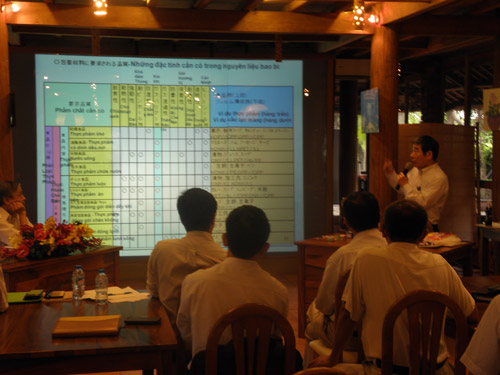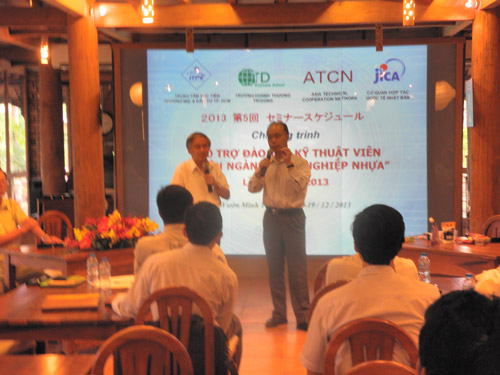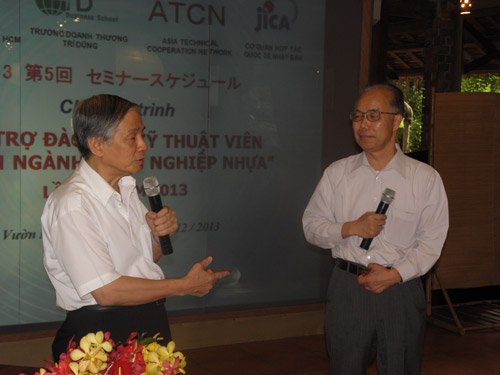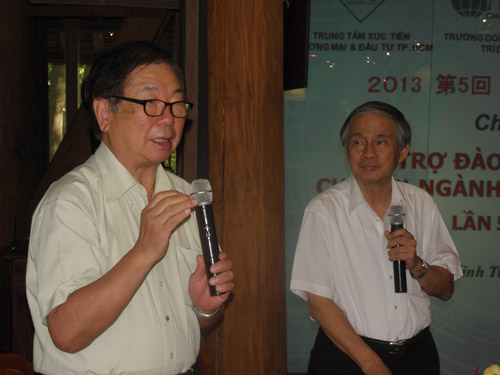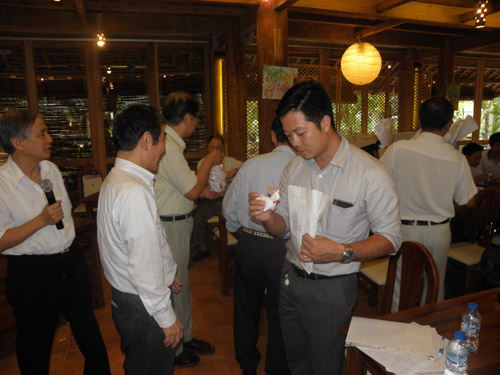 • Wednesday, 18/12


Mr SANO YOSHIKAZU
Topic 3-1 :
Development trend of Japan plastic products (From consumer goods to pallet, container shipping and eco-friendly products)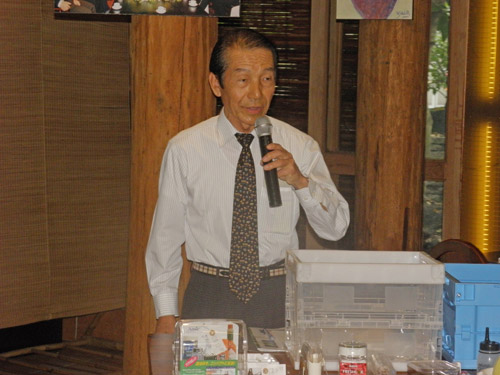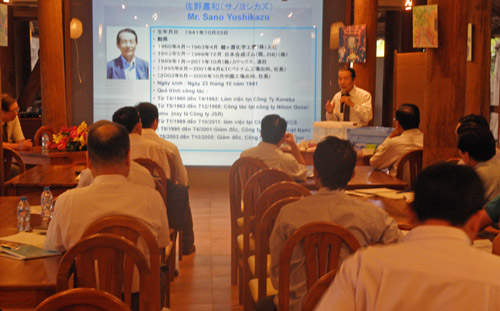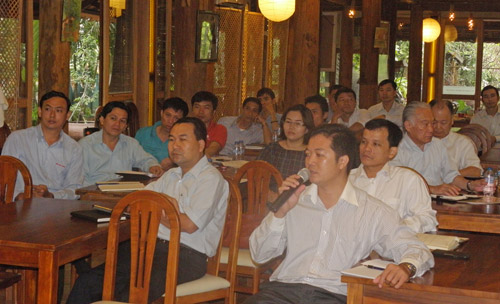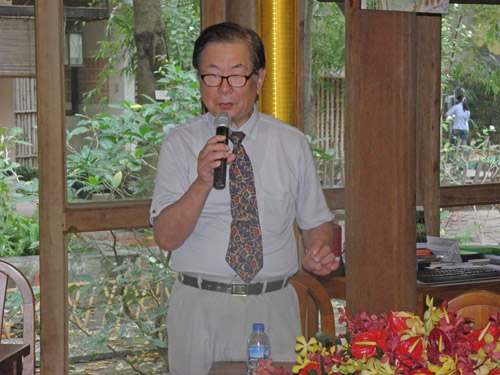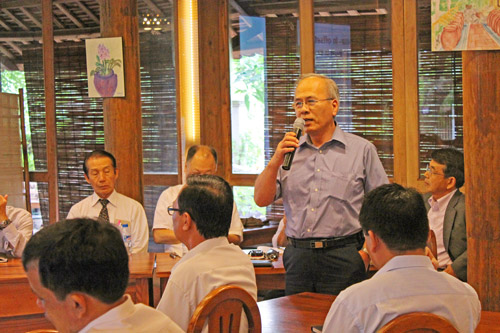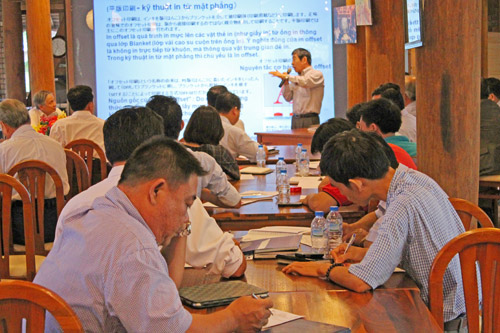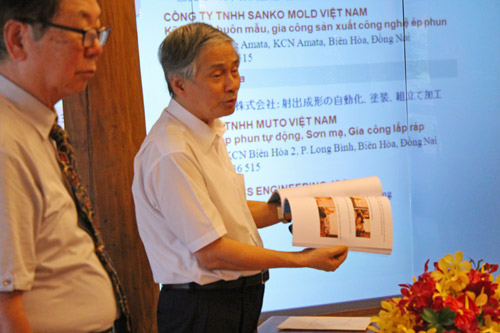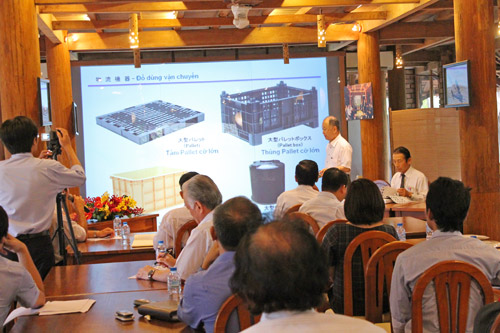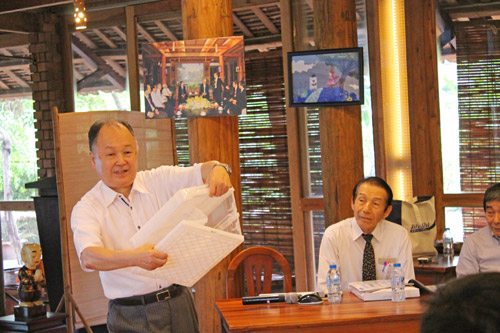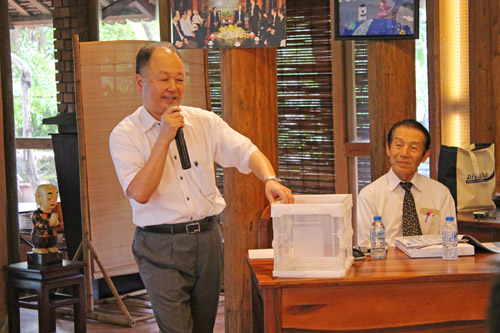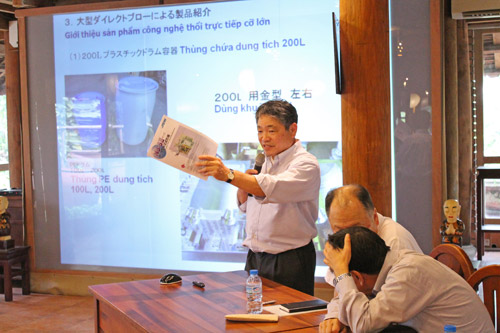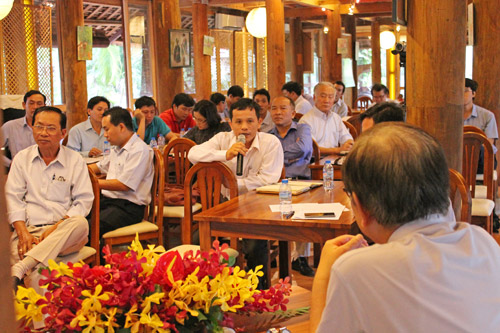 • Thursday, 19/12
Visiting production activities of Japanese firms in HCM city.

SANKO MOLD LIMITED COMPANY
Mold manufacturing and Processed Extrusion Molding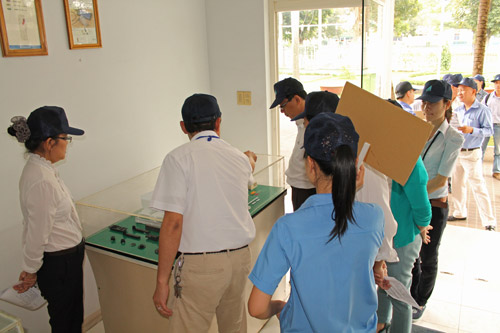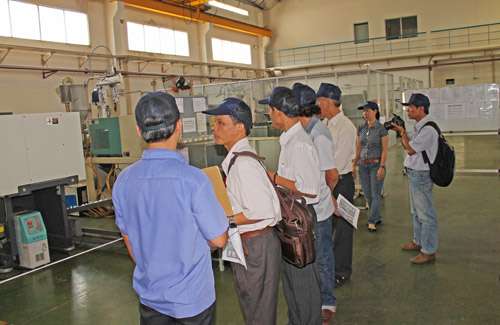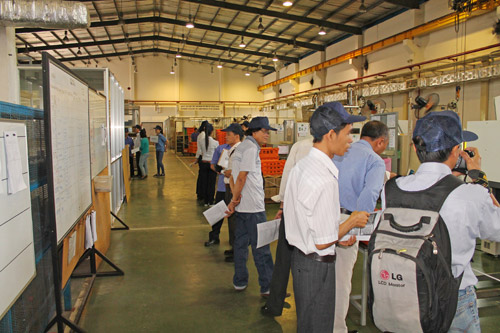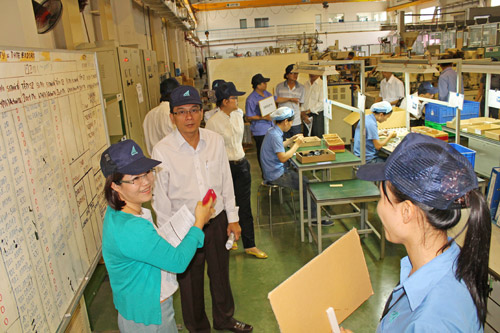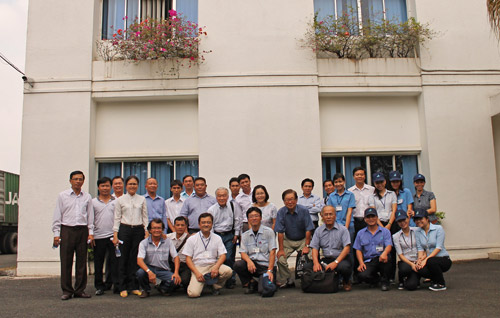 MUTO LIMITED COMPANY
Automatic Extrusion Molding, Plastic Painting, Processed Assembling.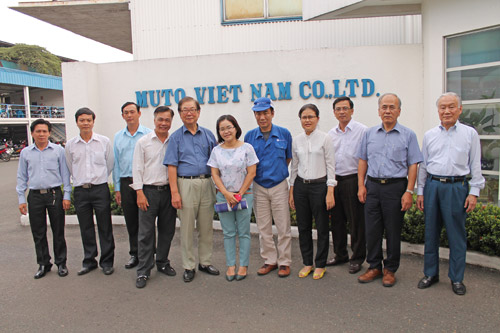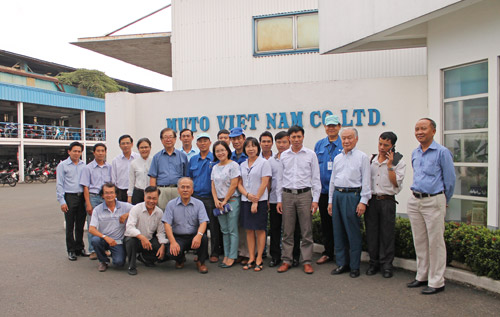 3T PLASTICS ENGINEERING JSC