I. What is Real Asia Program
This is a program developed by International Center of Miyagi University. The object of this program is to provide living abroad experience to Miyagi students and from that experience the students can develop understanding and perspectives about living outside Japan. Moreover, they can become a connection between Japan with other Asian countries and having an opportunity to develop them self in an unfamiliar environment. Recently, Vietnam is the counterpart of this program with the cooperation of Minh Tran Hi-Tech Company to provide support in coordination and forming connection with other Universities to expand the program in the future.

II. Current Activities
1. Vietnam Study Tour #1
In the last quarter of 2012, the first group of students had arrived to Vietnam to begin their first journey through some significant cities and regions of Vietnam included My Son Relic Sites, Hue Forbidden City, Mekong Delta and having a cultural exchange program with Hue Agriculture University's students. During their time in Da Nang and Hoi An, the program focused on historic and remarkable places for sightseeing. After a brief tour regarding Vietnam historic lessons, the students began their working with Hue Agriculture University and begin to working directly with Vietnamese students for one week. The program began from 2nd December until 15th December 2012.
2. Vietnam Study Tour #2
  http://nicd.co.jp/enews152.html
3. Vietnam Study Tour #3
  http://www.nicd.co.jp/2013/enews162.html
4. Vietnam Study Tour #4
  http://www.nicd.co.jp/2014/enews172.html

5. Vietnam Study Tour #5
Acecook Factory Study Tour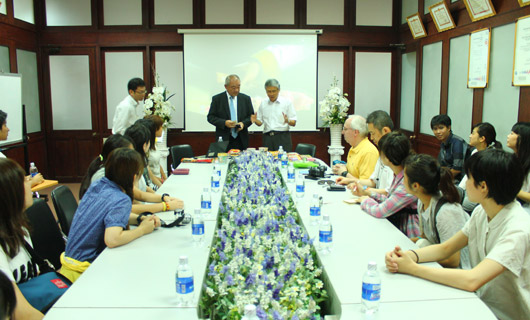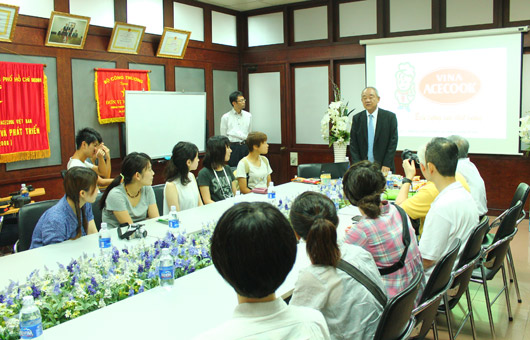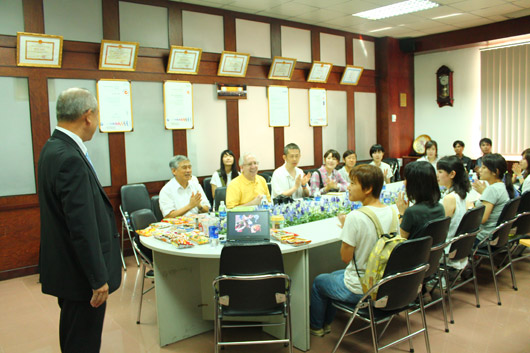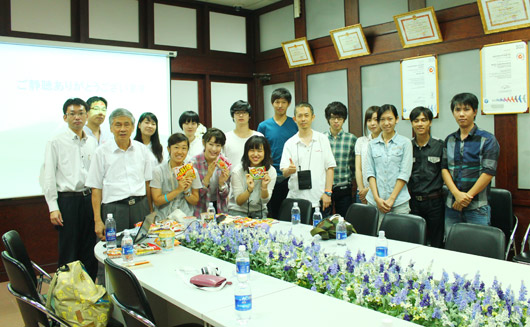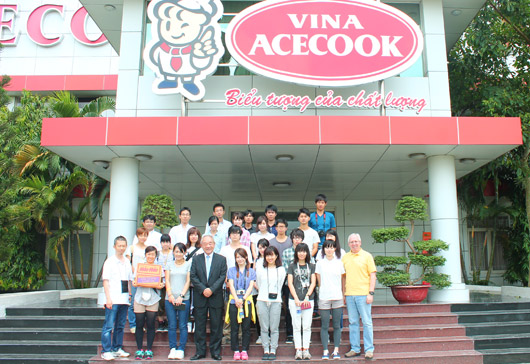 Tra Su Cajuput Forest/Chau Doc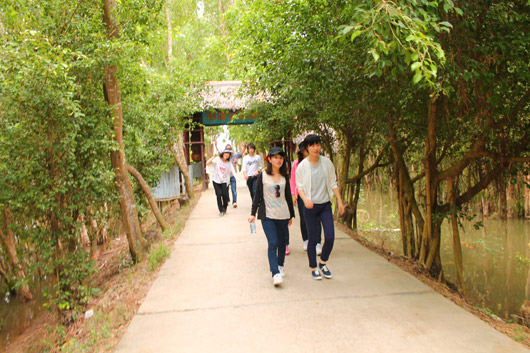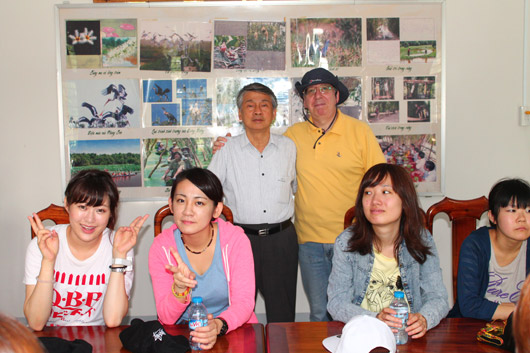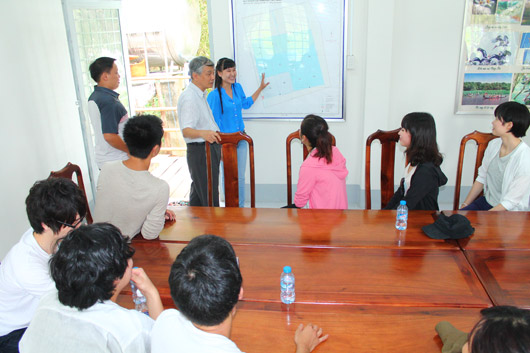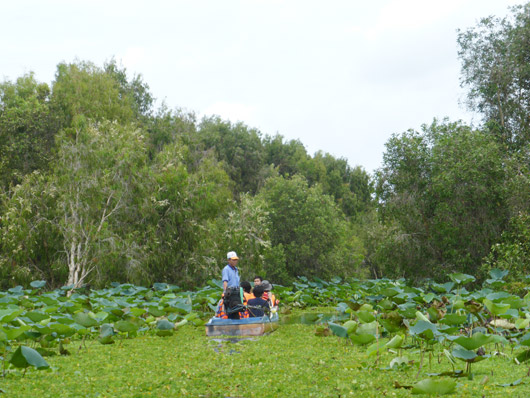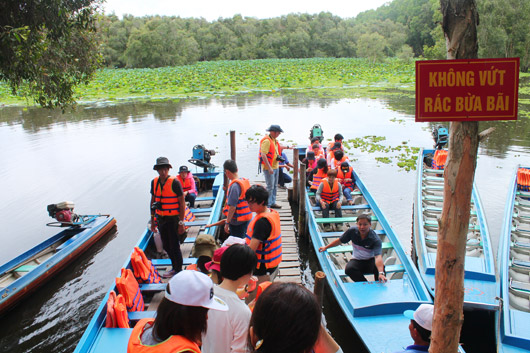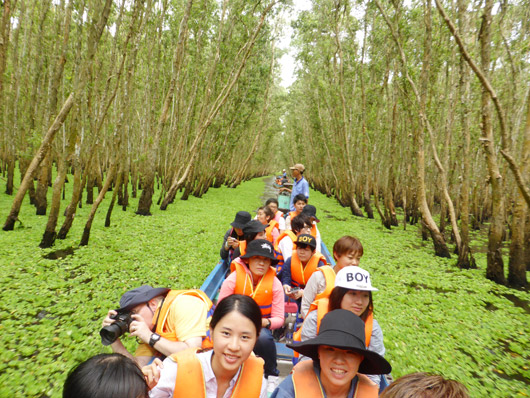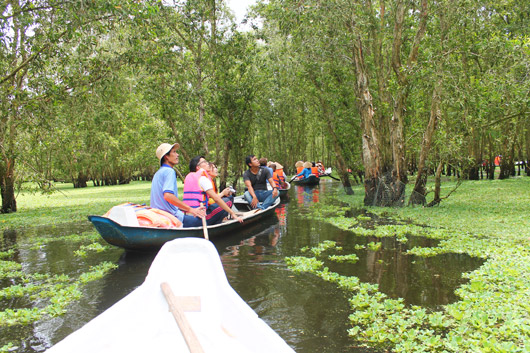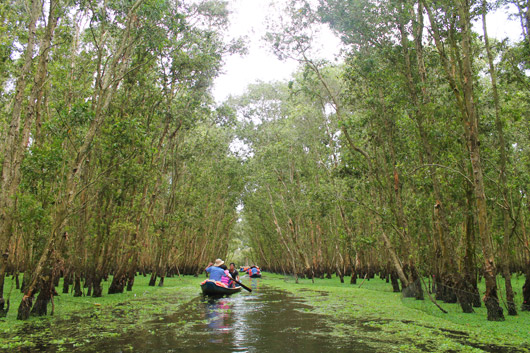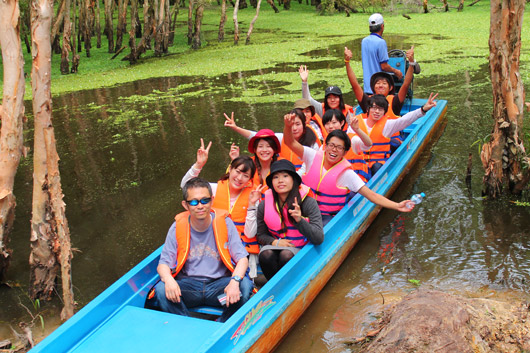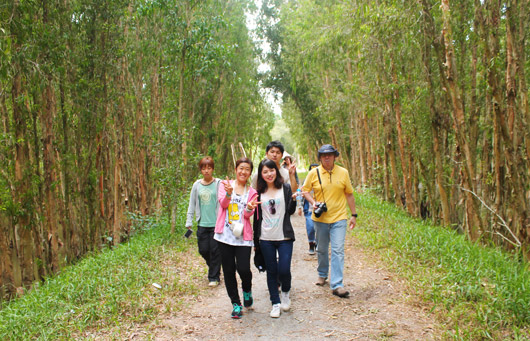 Cultural Exchange at An Giang University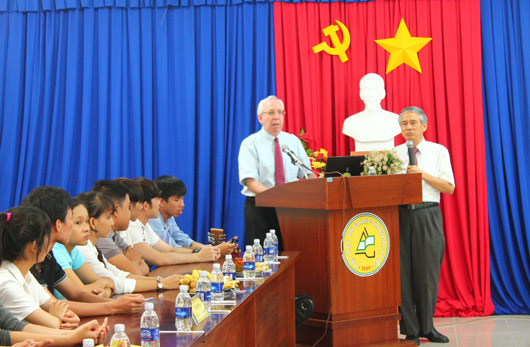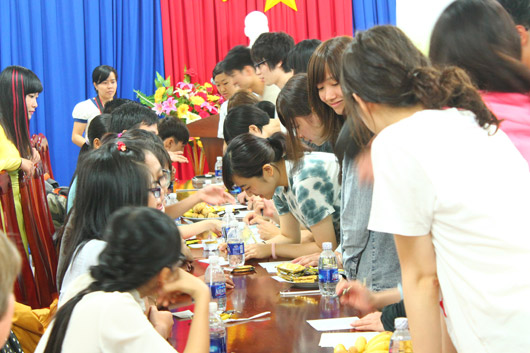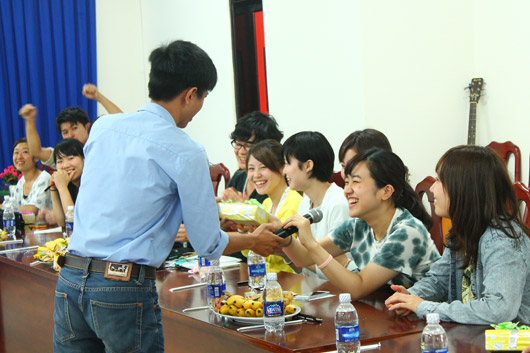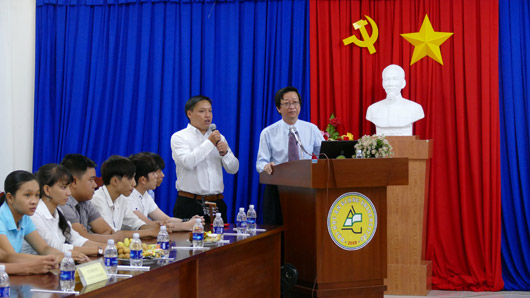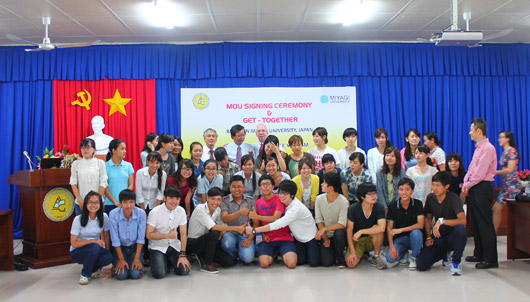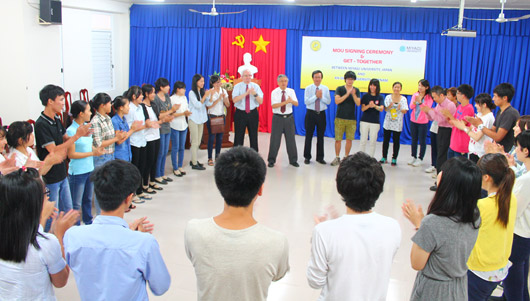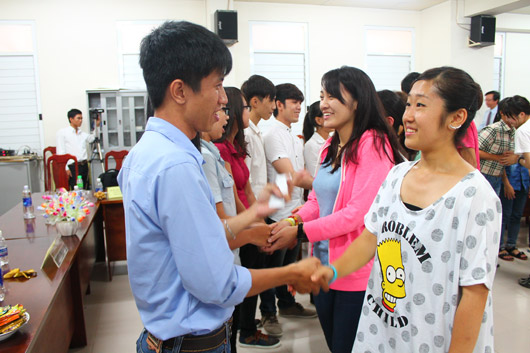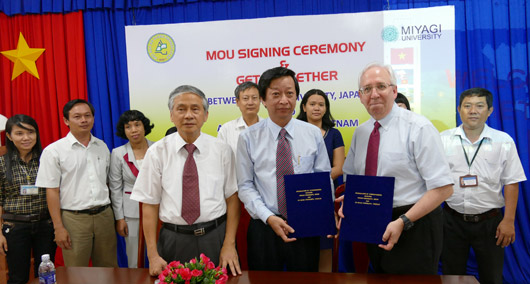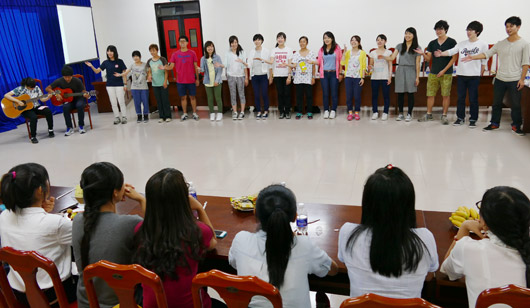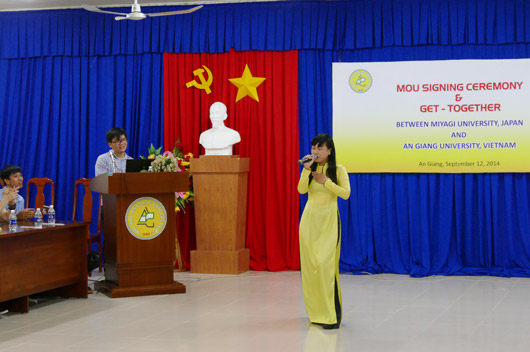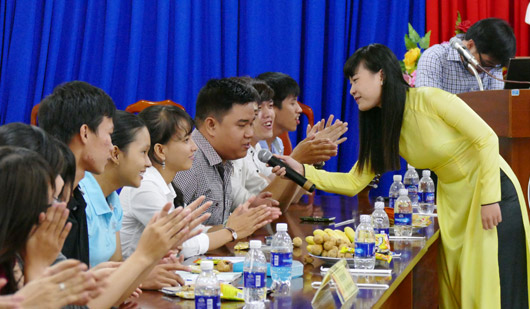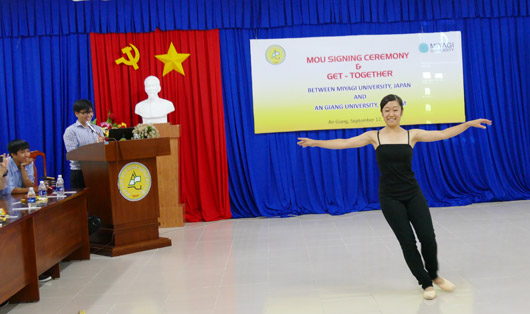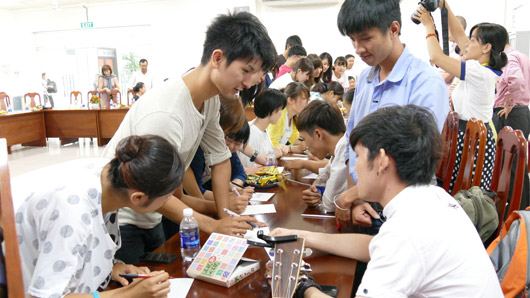 Exchange party at Minh Tran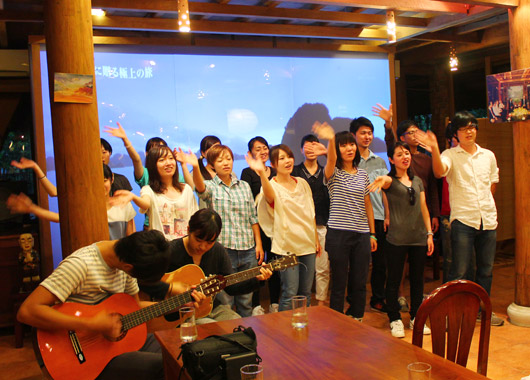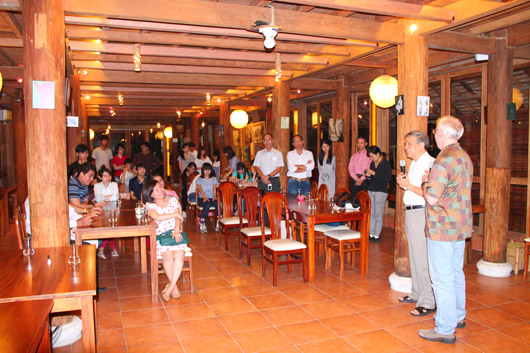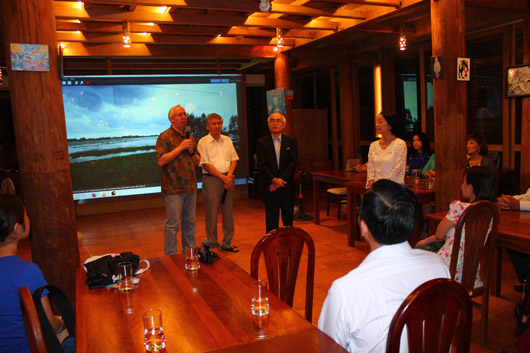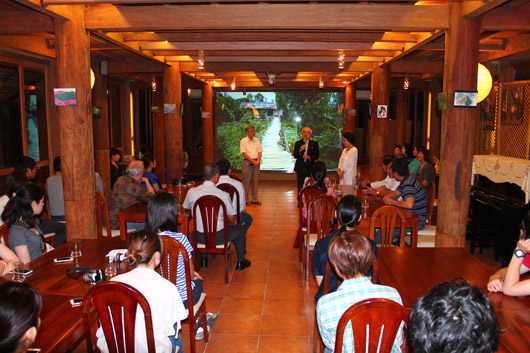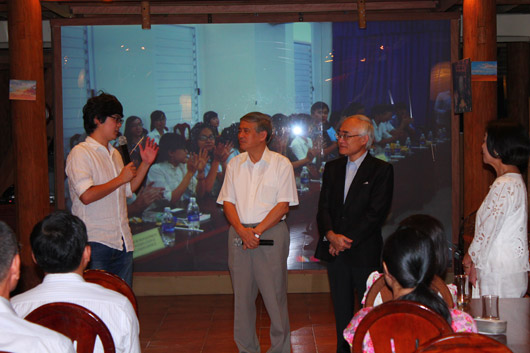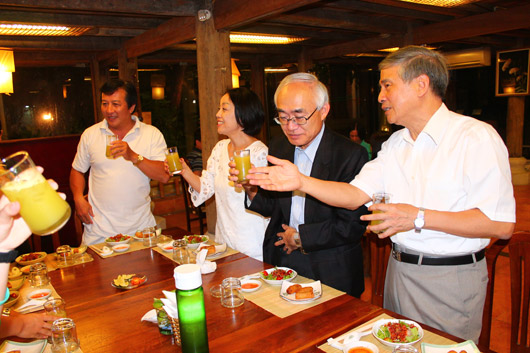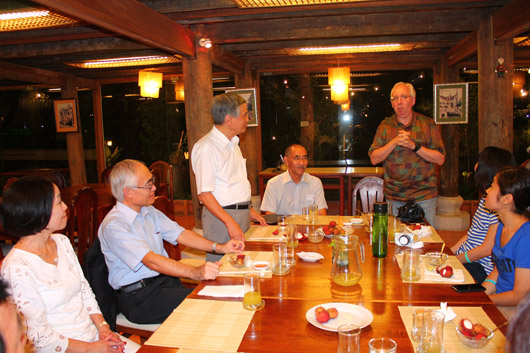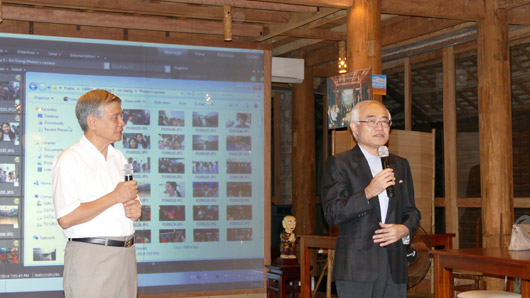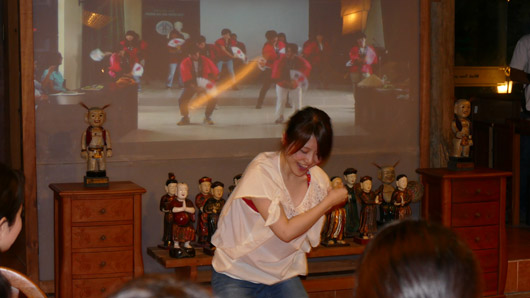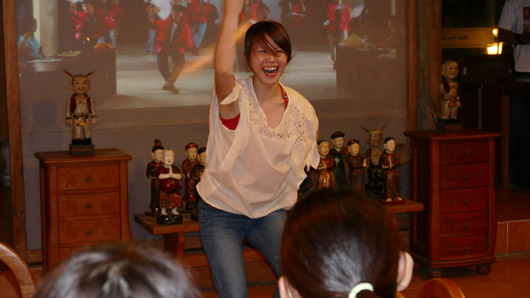 Ho Chi Minh Sightseeing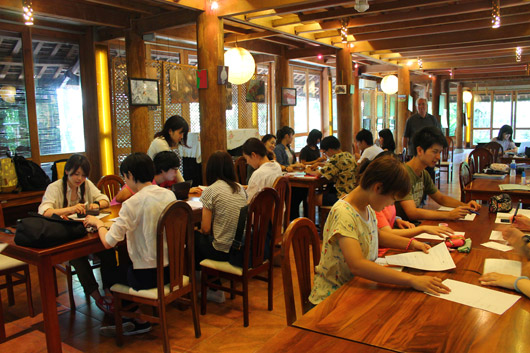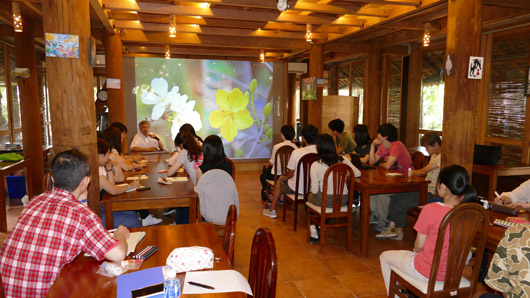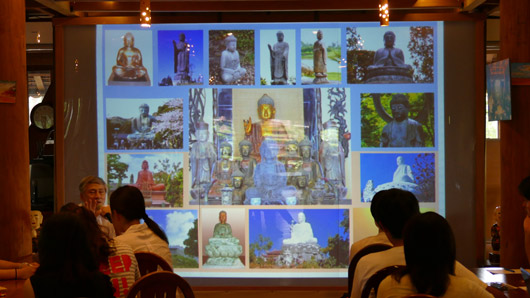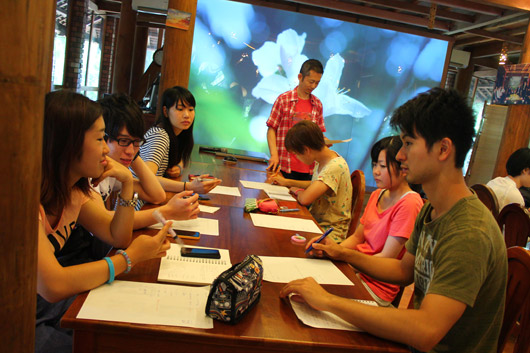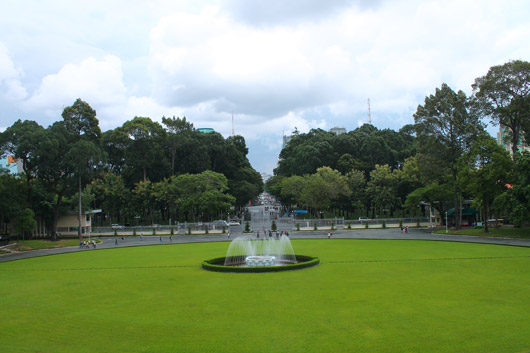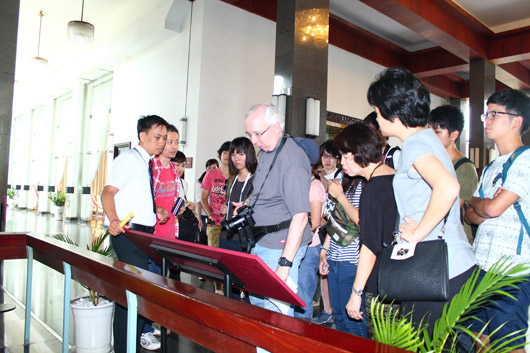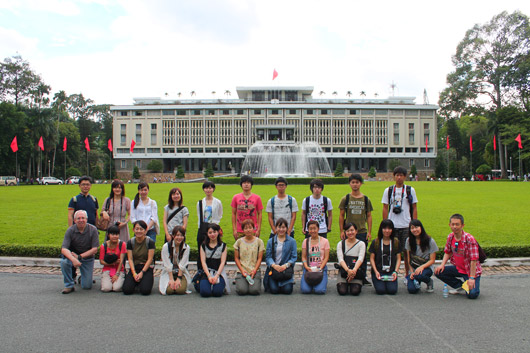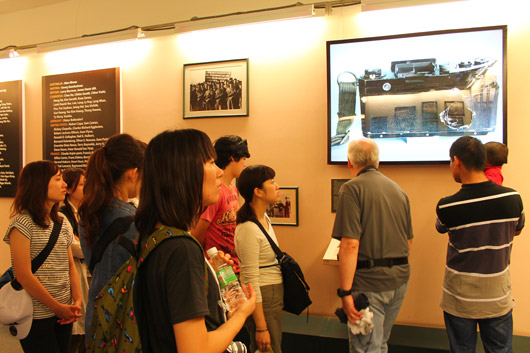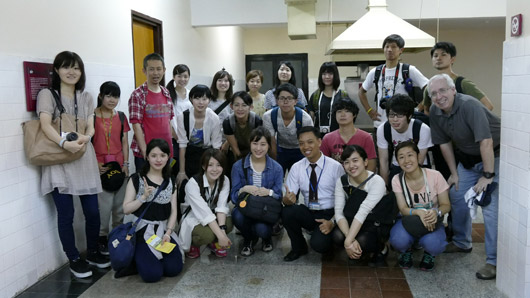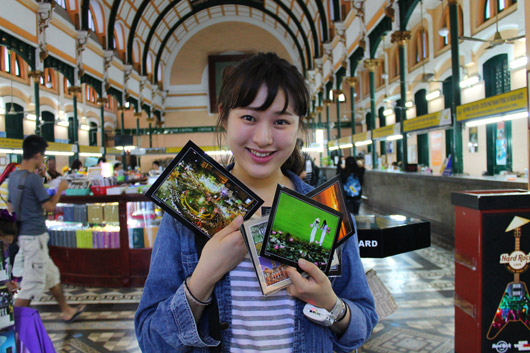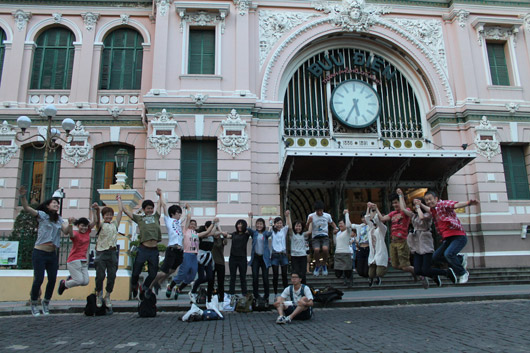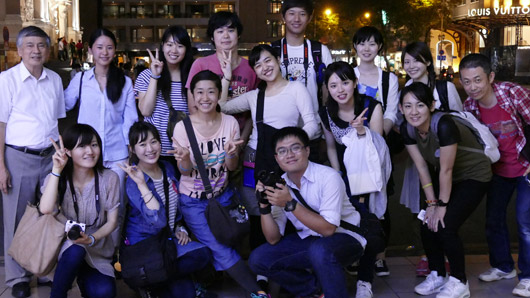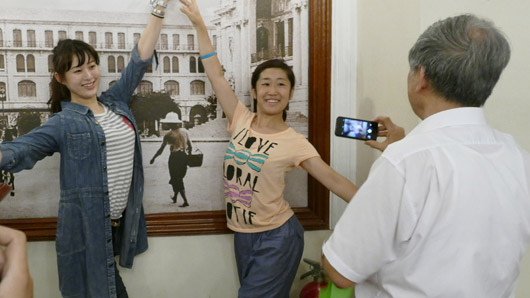 Visiting Dentsu Co.,Ltd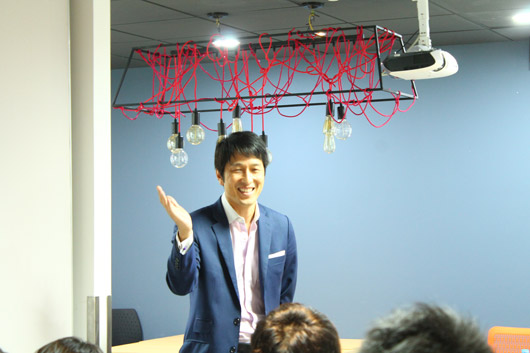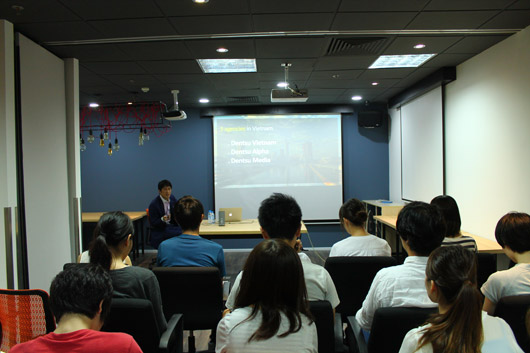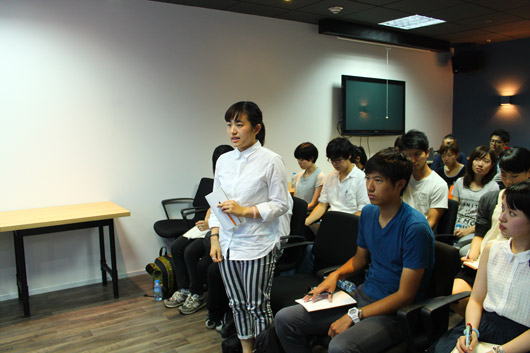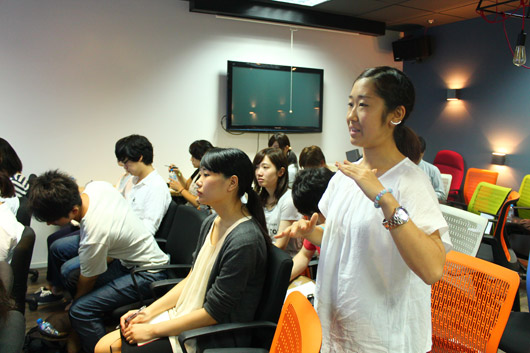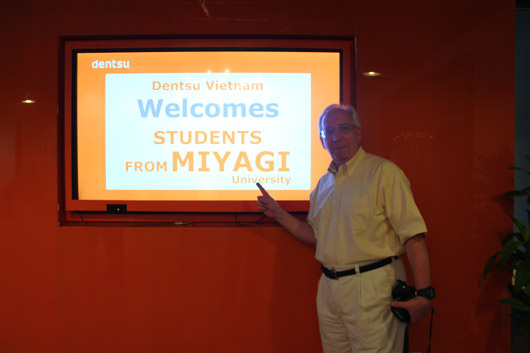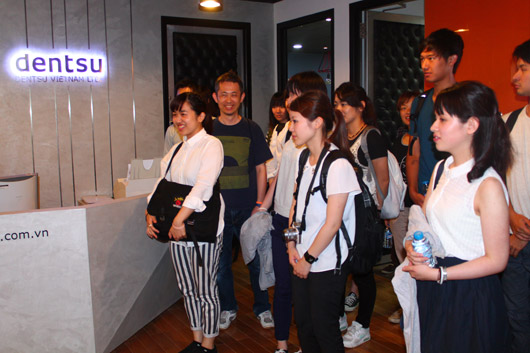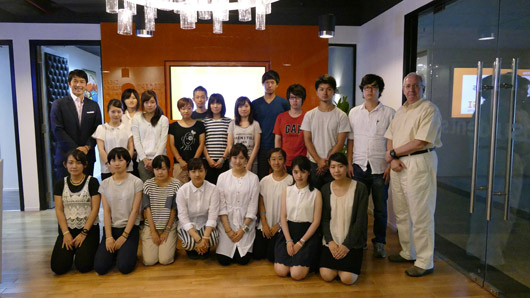 Going to Hoi An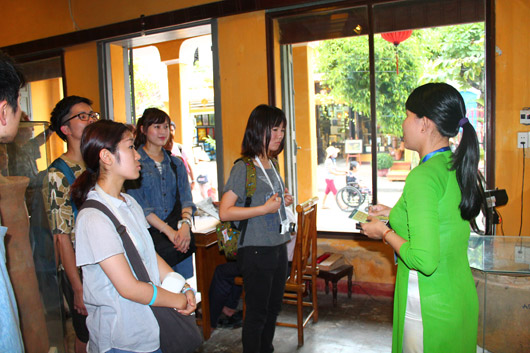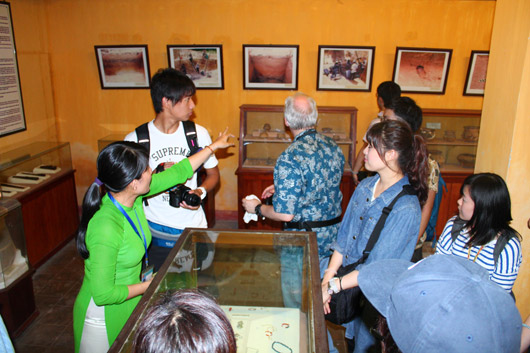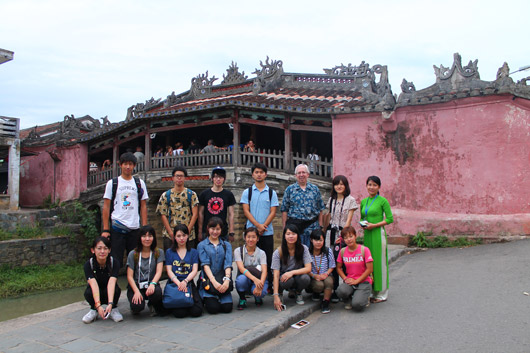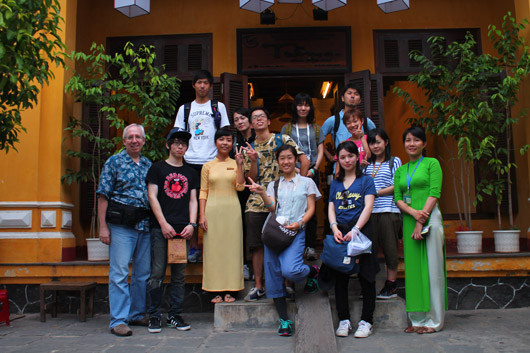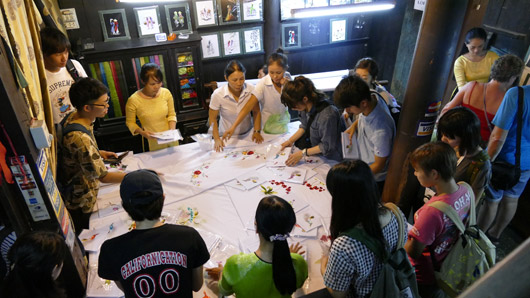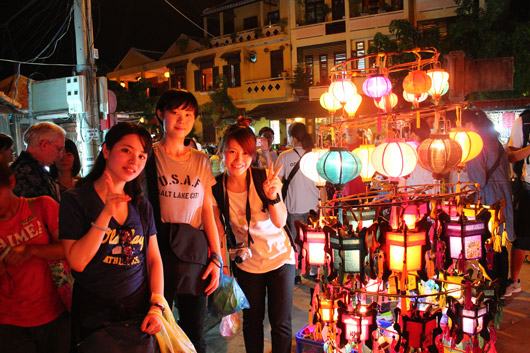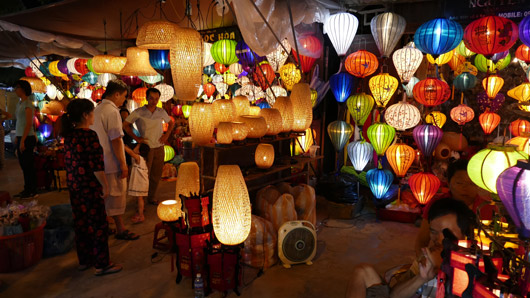 Going to Da Nang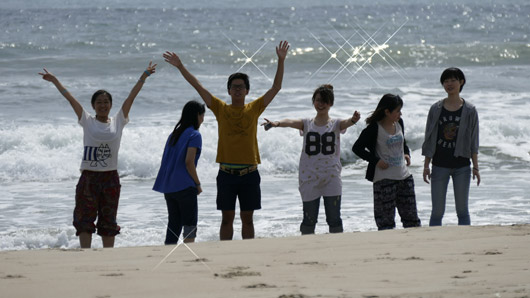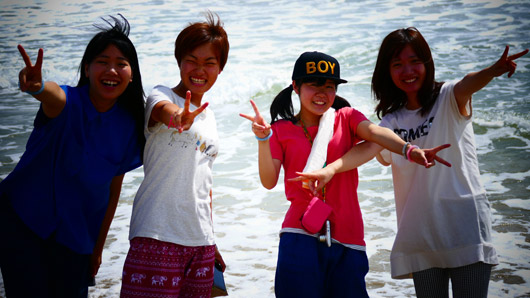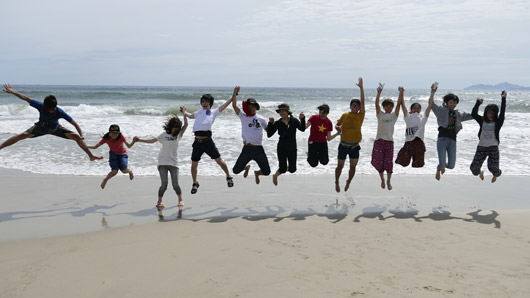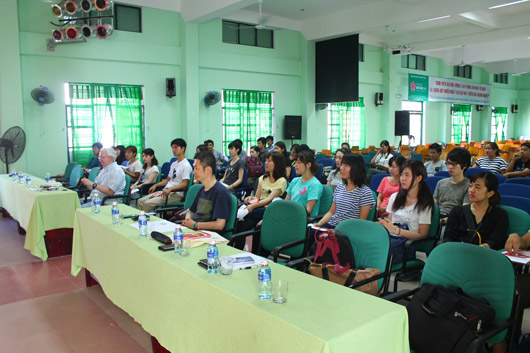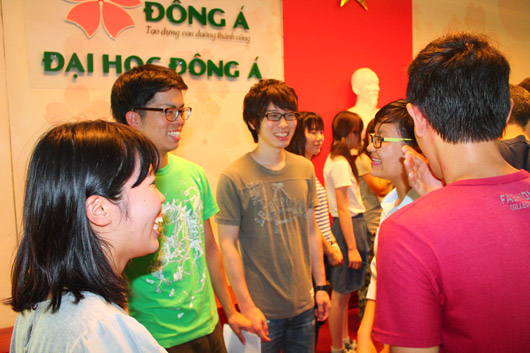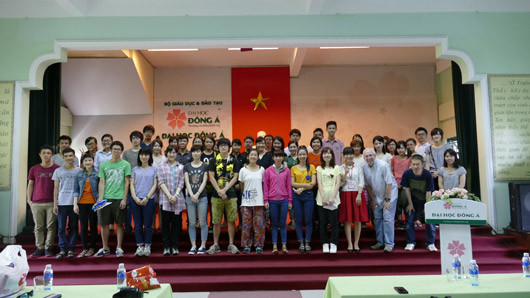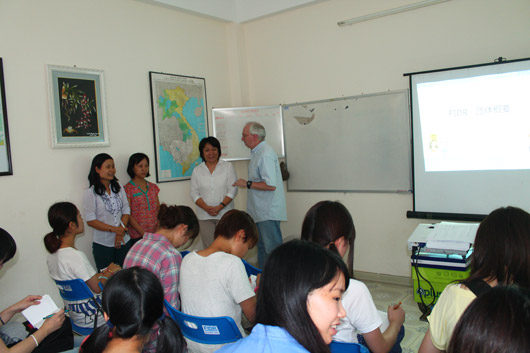 Study Excursion to Catou Village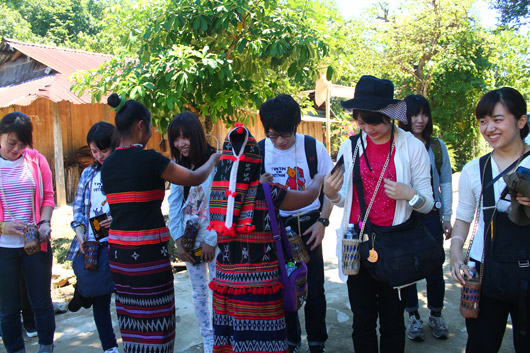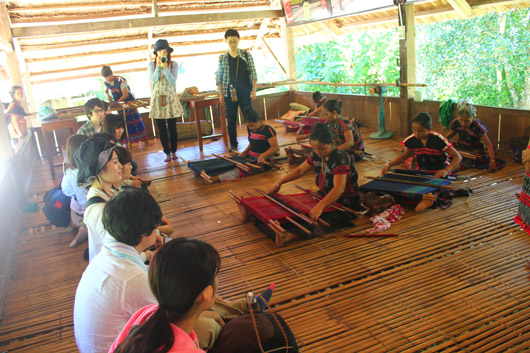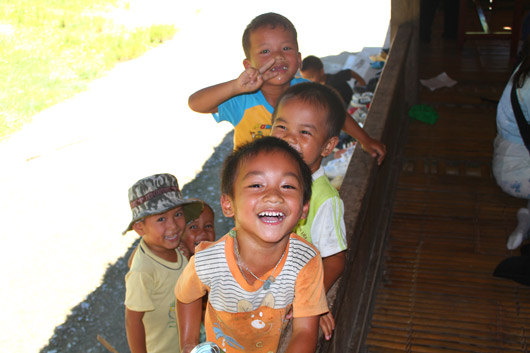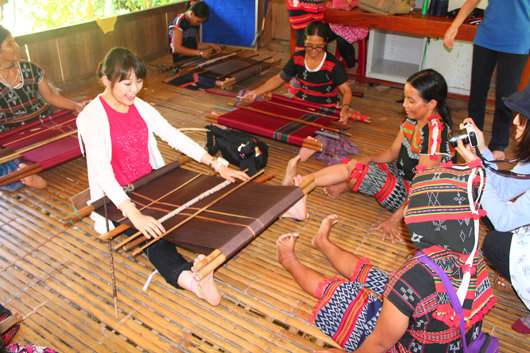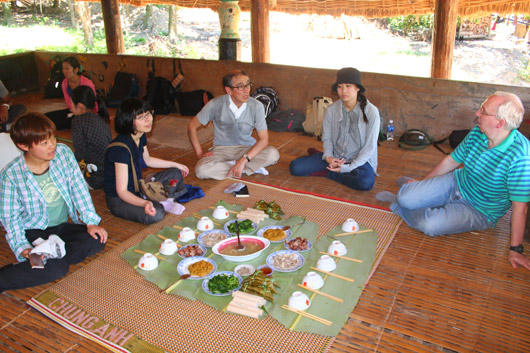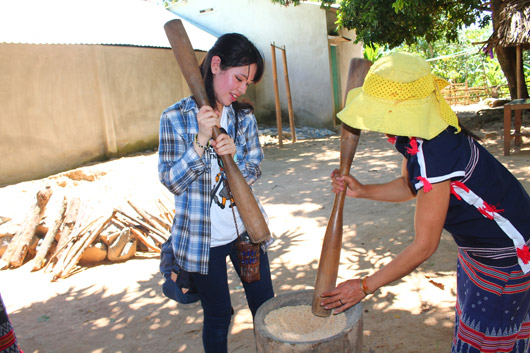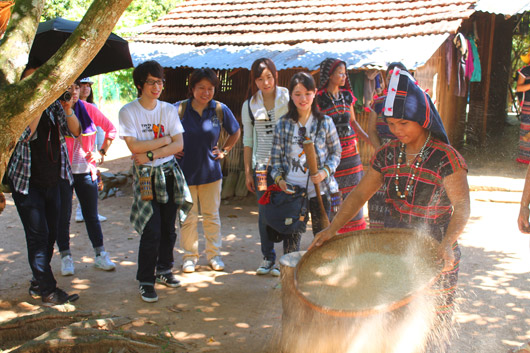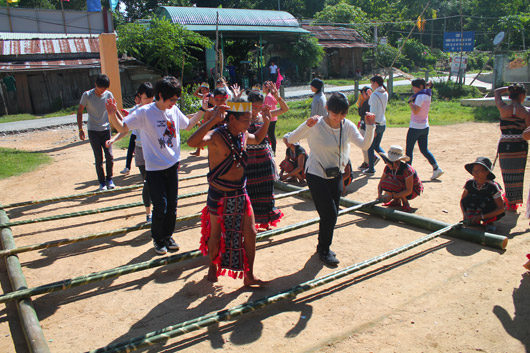 Visiting Hue Heritage Sites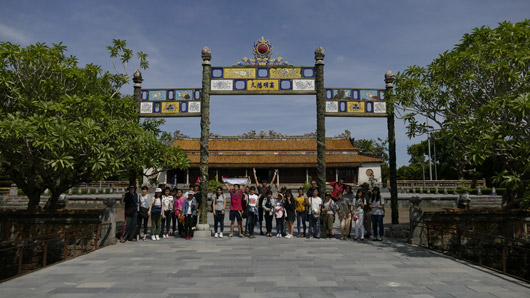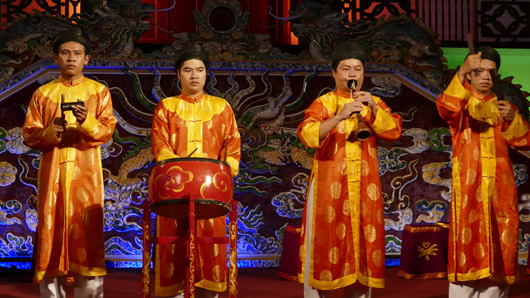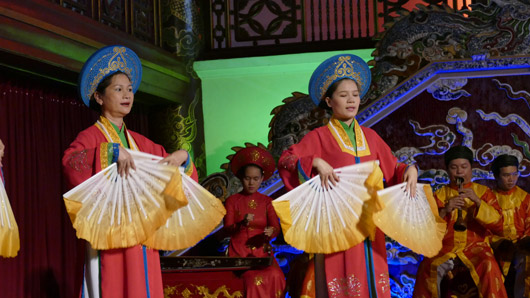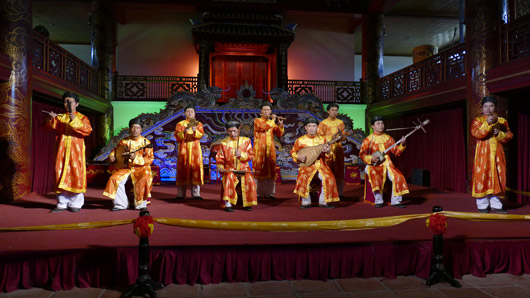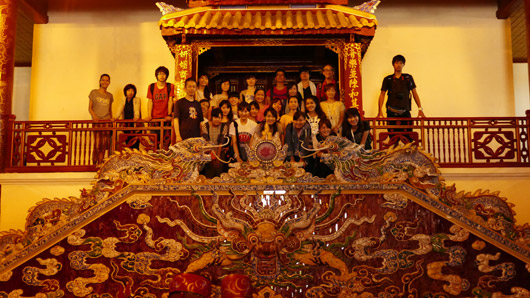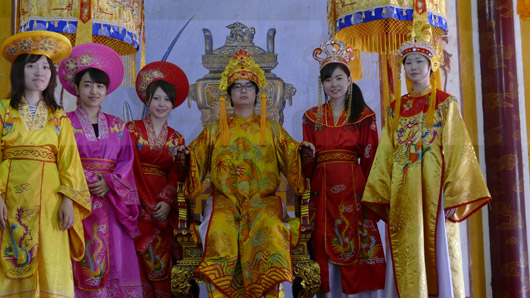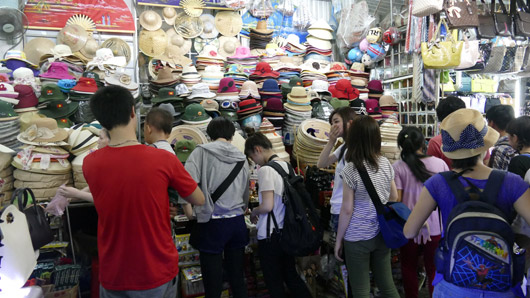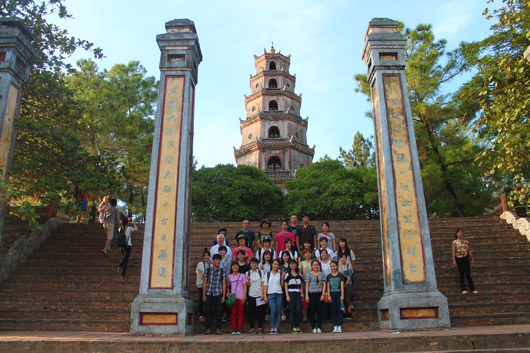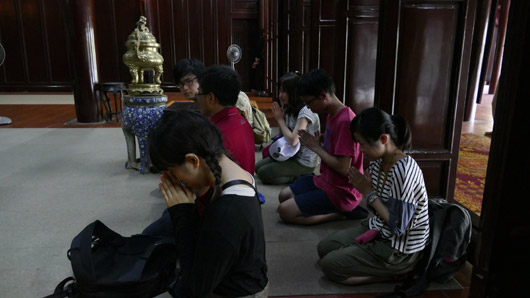 Cultural Exchange at Hue Foreign Language University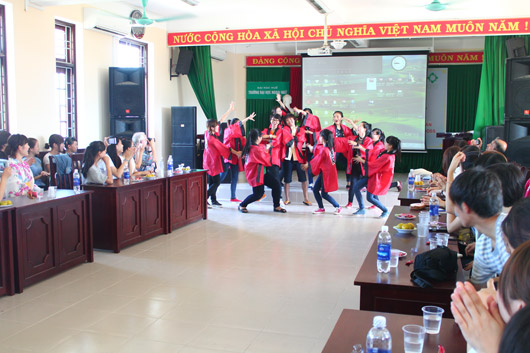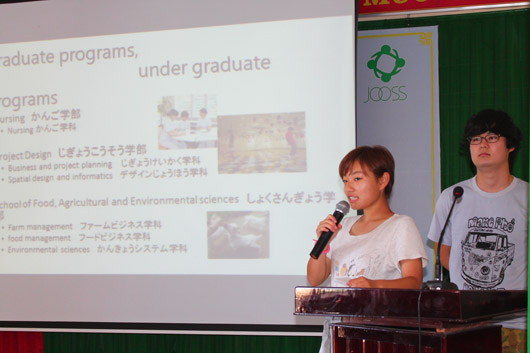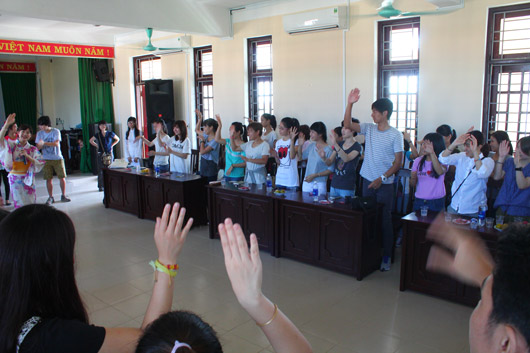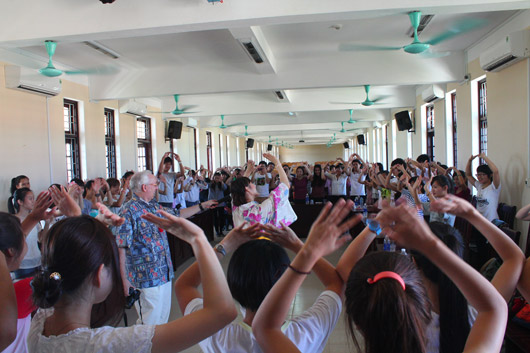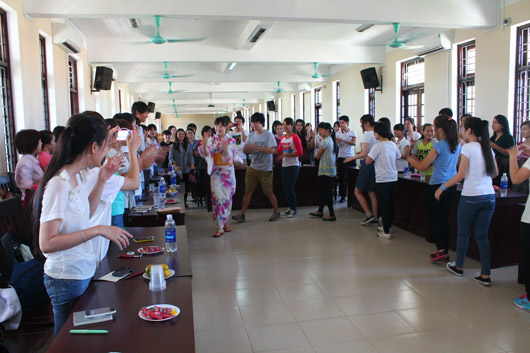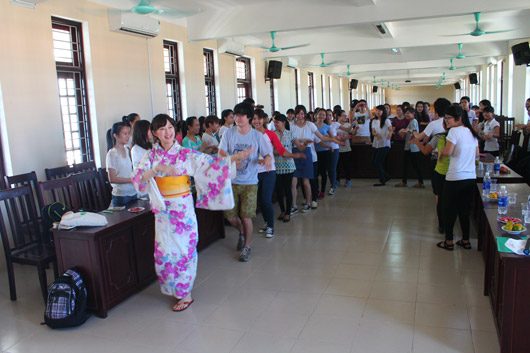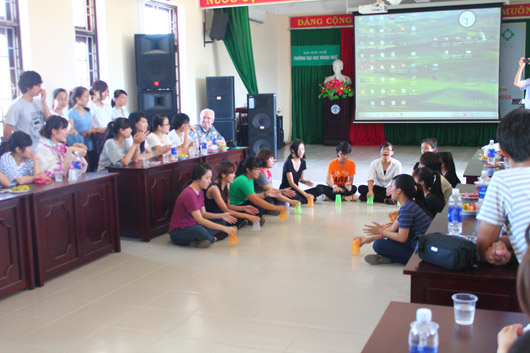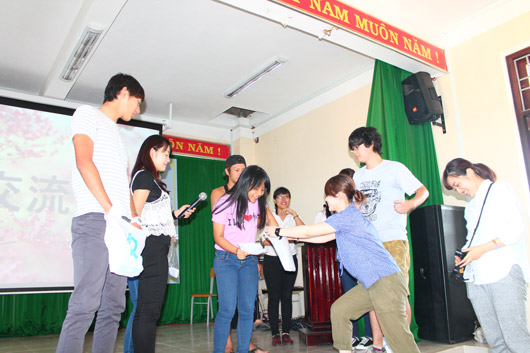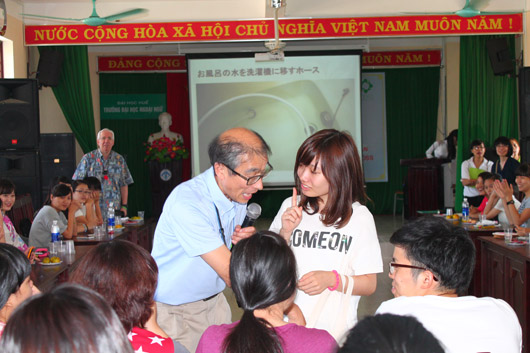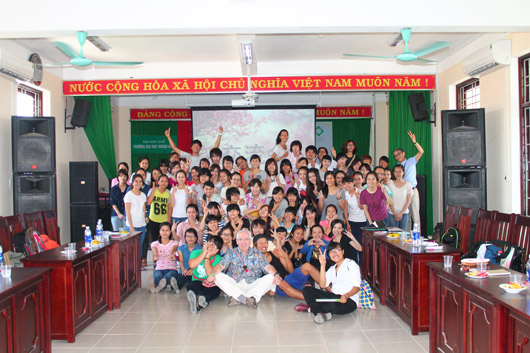 Visiting Phuoc Tich Ancient Village
and DMZ Tour to Quang Tri Province