I. What is Real Asia Program
This is a program developed by International Center of Miyagi University. The object of this program is to provide living abroad experience to Miyagi students and from that experience the students can develop understanding and perspectives about living outside Japan. Moreover, they can become a connection between Japan with other Asian countries and having an opportunity to develop them self in an unfamiliar environment. Recently, Vietnam is the counterpart of this program with the cooperation of Minh Tran Hi-Tech Company to provide support in coordination and forming connection with other Universities to expand the program in the future.

II. Current Activities
1. Vietnam Study Tour 2012
In the last quarter of 2012, the first group of students had arrived to Vietnam to begin their first journey through some significant cities and regions of Vietnam included My Son Relic Sites, Hue Forbidden City, Mekong Delta and having a cultural exchange program with Hue Agriculture University's students. During their time in Da Nang and Hoi An, the program focused on historic and remarkable places for sightseeing. After a brief tour regarding Vietnam historic lessons, the students began their working with Hue Agriculture University and begin to working directly with Vietnamese students for one week. The program began from 2nd December until 15th December 2012.
2. Vietnam Study Tour 2013
The 2nd Vietnam study tour has been successfully organized by the coordination between Miyagi University and Minh Tran Hi-Tech Company. Started from 23rd February until 7th March, the student group has visited 3 major cities and having several activities in each place. There was a little different from last time because they visited 2 universities in different locations instead of only one in Hue.

During their visit to Da Lat city, the Miyagi group has working with top management board and Japan Department of Dalat University in term of creating a new and long term relationship with Dalat University. They also attended JACA Paintings Exhibition, which was a presentation of artworks from Japanese politicians, artists and economists and this activities.

Apart from modern cities, another experience the Miyagi students have been through is visiting village of Catu Ethnic people in Nam Giang, Quang Nam province. They spent 3 days staying at Hue and working with students from Hue University of Agriculture.

In general, the 2nd program has successfully expanded the connection and relationship between Miyagi University and other universities of Vietnam. This will be a strong foundation for further development of the program and between Japan and Vietnam universities.

Vietnamese Culture & History Lesson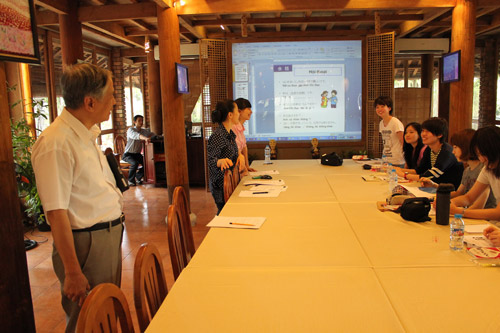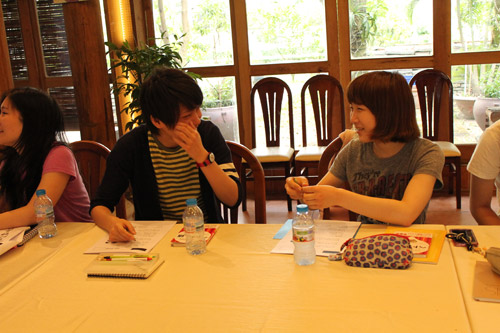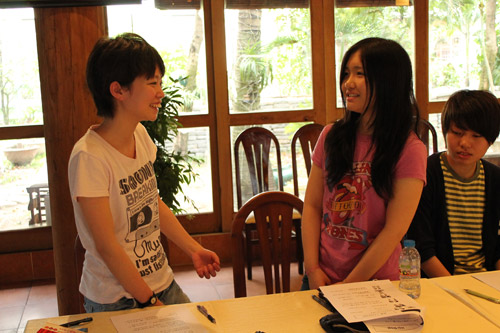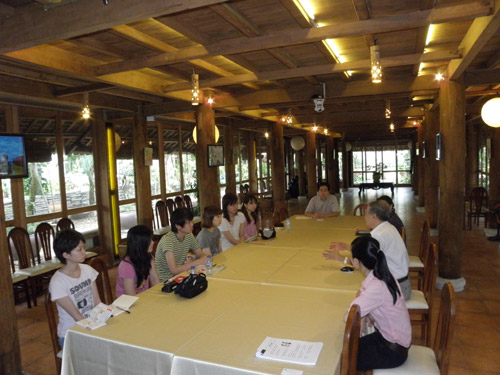 Mekong Delta Tour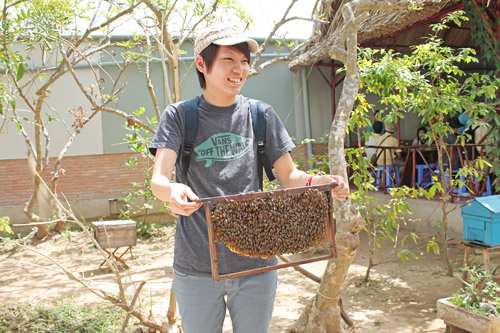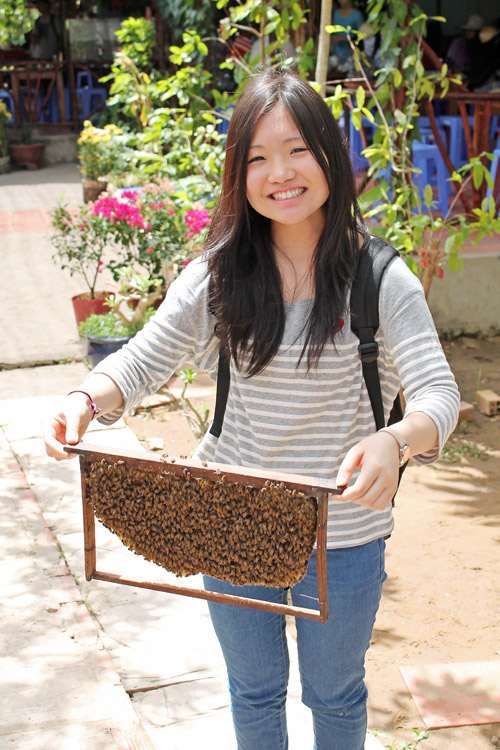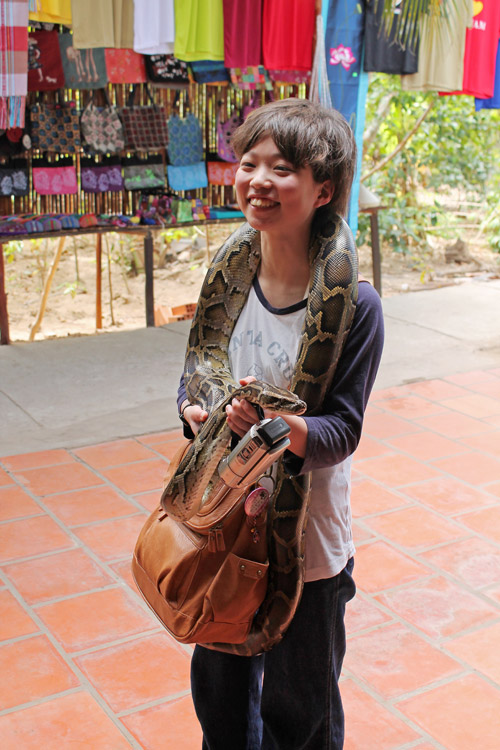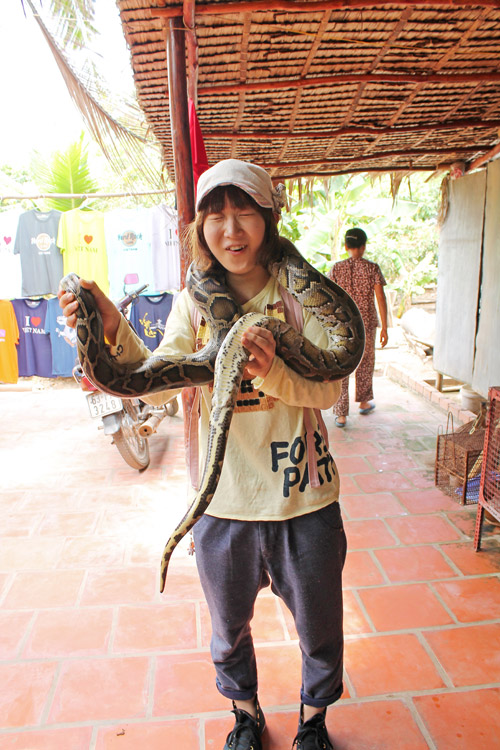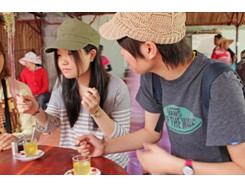 IMG_1976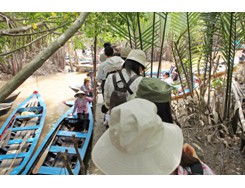 IMG_1988


Vietnamese food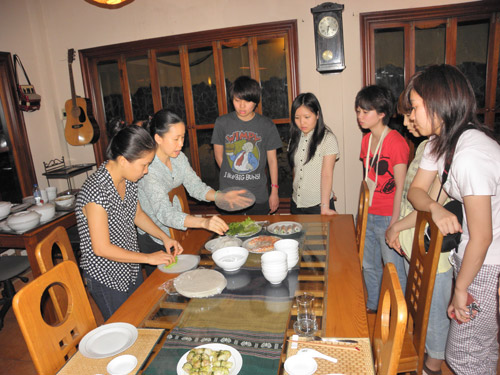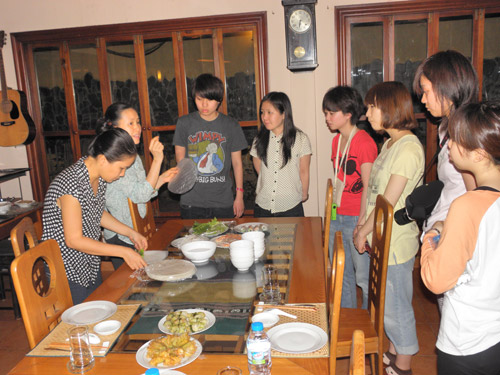 Visiting Dalat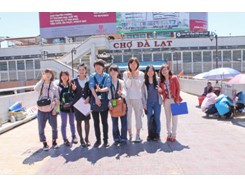 IMG_1994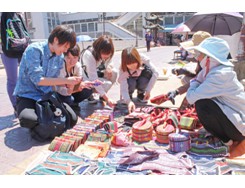 IMG_1997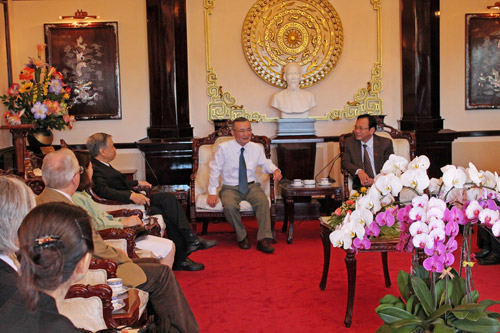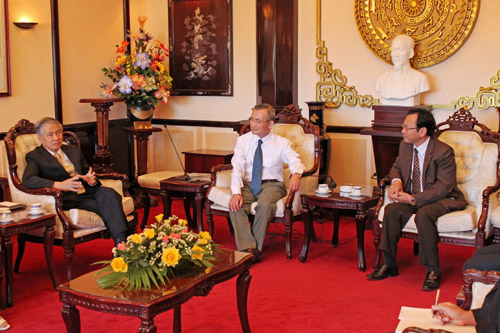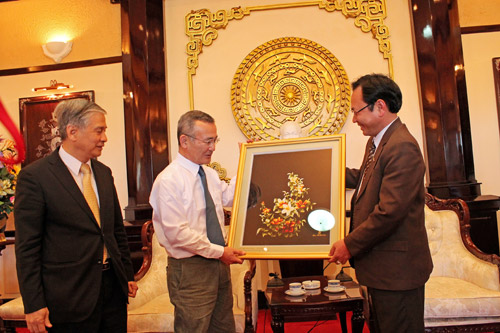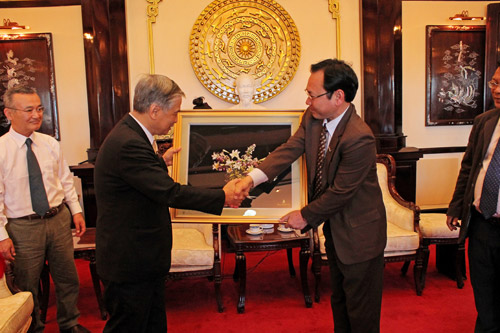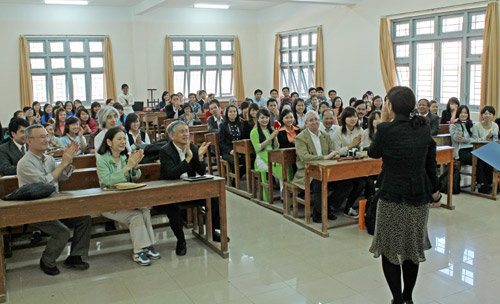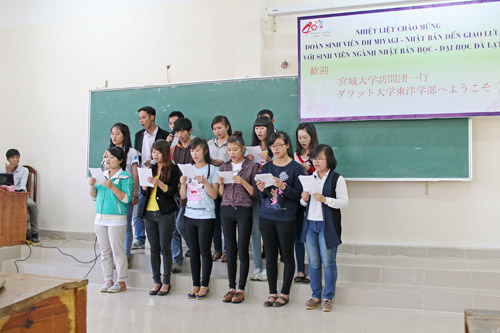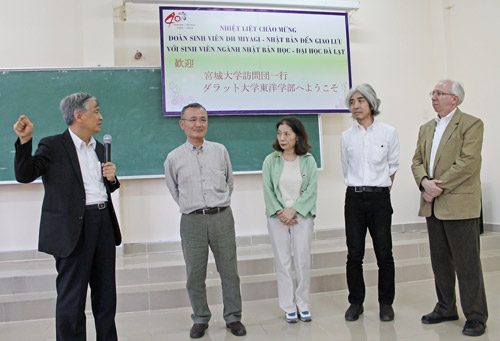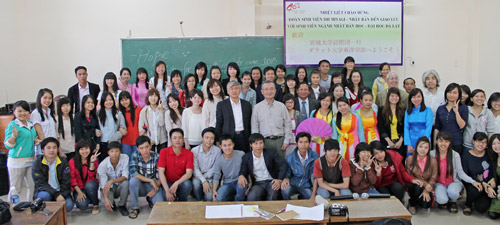 Minh Tran Party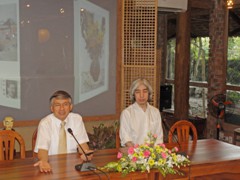 P3010289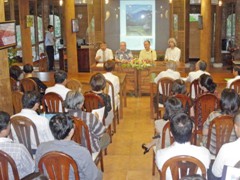 P3010307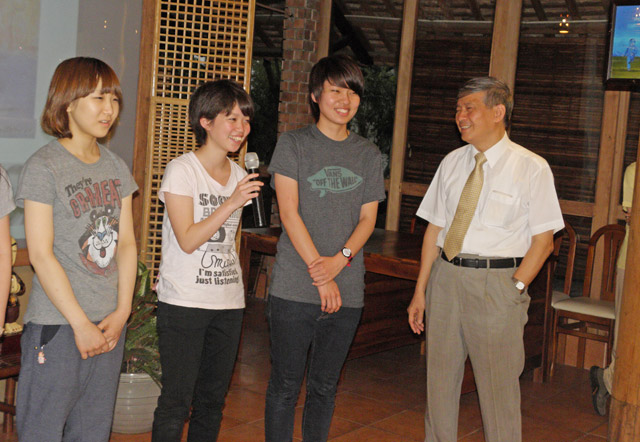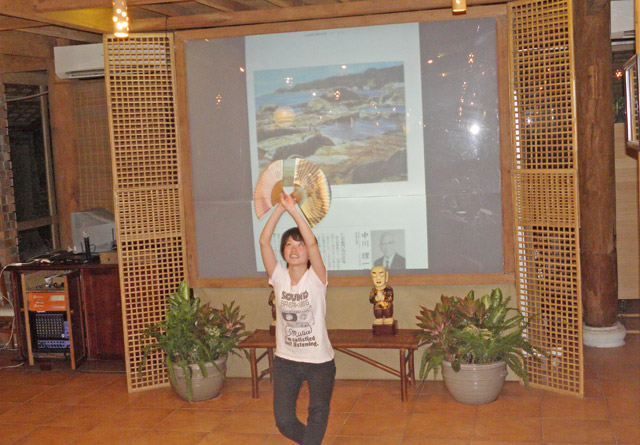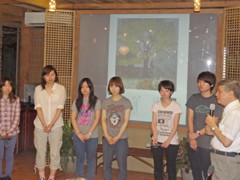 P3010318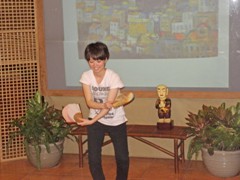 P3010324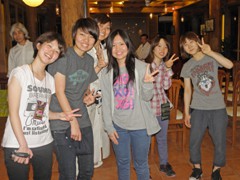 P3010330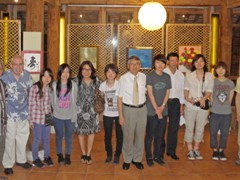 P3010334


Village of Catu Ethnic people in Nam Giang, Quang Nam Province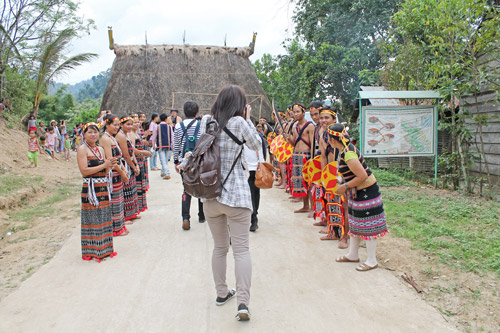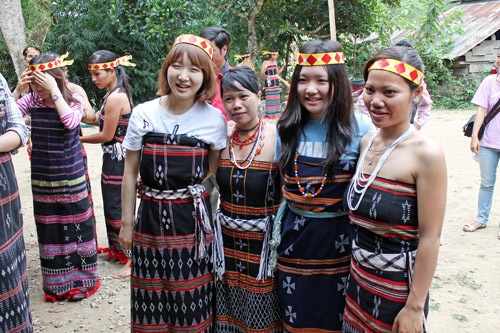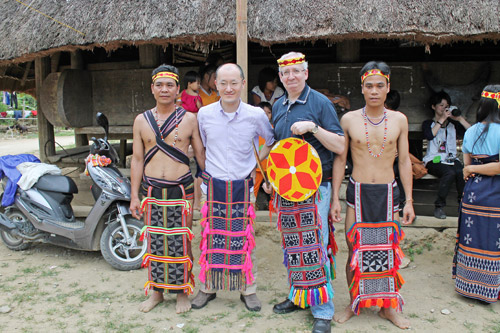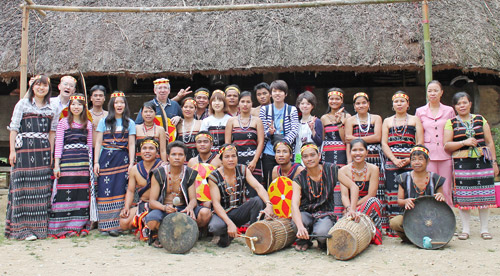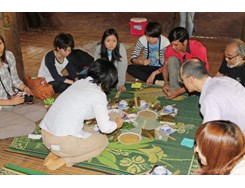 IMG_2626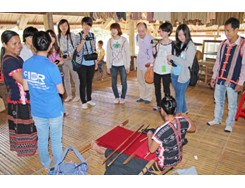 IMG_2636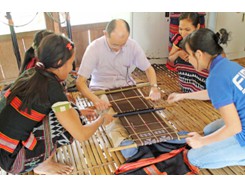 IMG_2643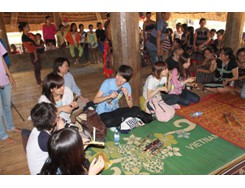 IMG_2668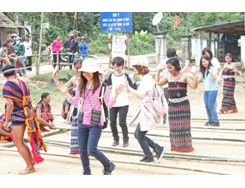 IMG_2683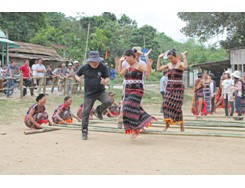 IMG_2688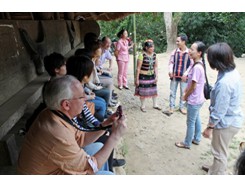 IMG_2548


Visiting Hue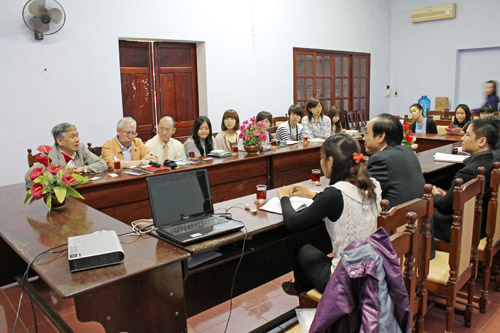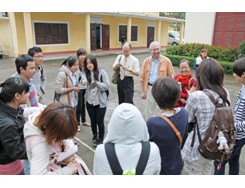 IMG_2881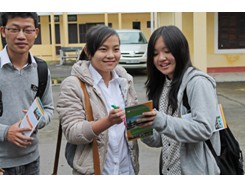 IMG_2882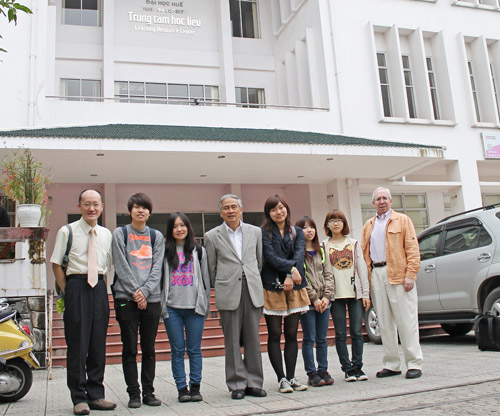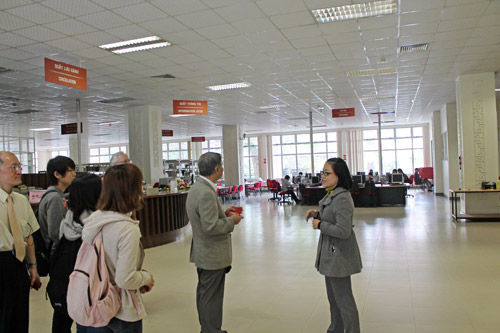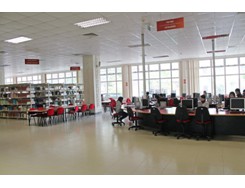 IMG_2964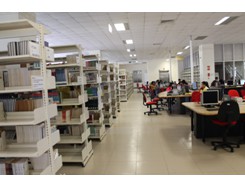 IMG_2971