• Monday, 27/05
Exchange meeting:
"The development of Vietnam Plastic Industry and integration in the era of challenges"
with Japanese experts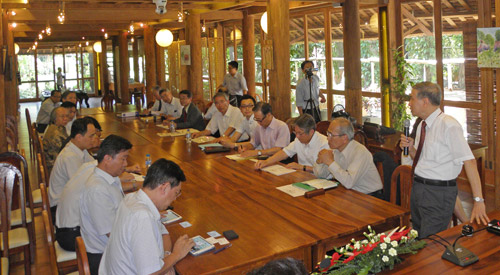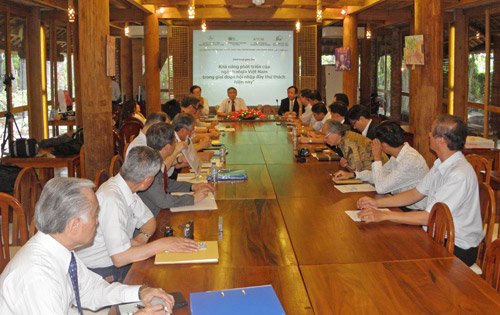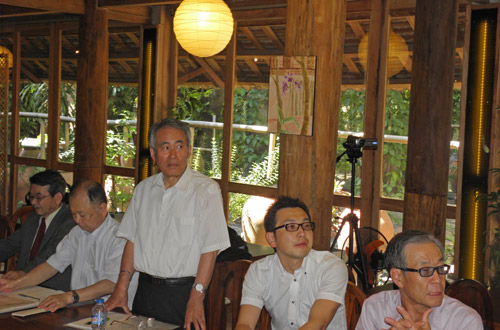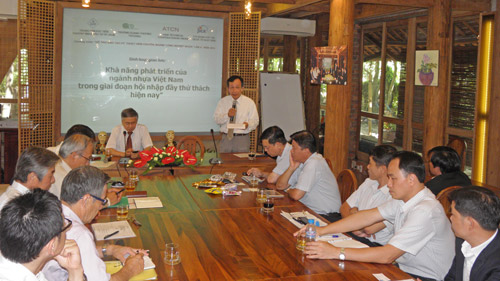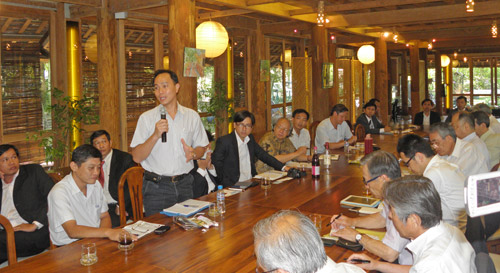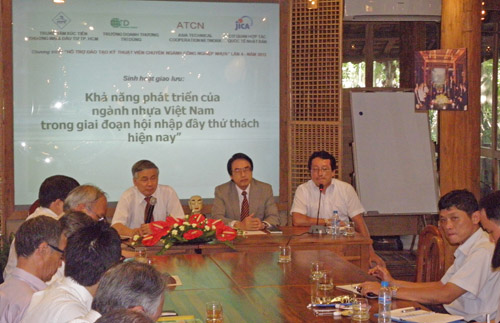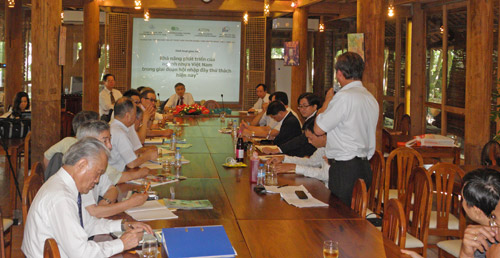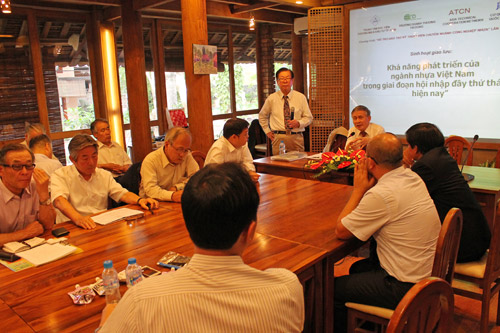 • Tuesday 28/05

Mr HORIUCHI YOSHIYASU
Topic 1-1:
Effectively using CAE technology (Computer Aided Engineering)
1. Early defects troubleshooting by CAE technology
2. Introducing CAE technology in Injection Molding

Mr HORIE MAKOTO
Topic 1-2:
Surface treatment techniques (metaldeposition, ultraviolet irradiation device)

Mr MATSUDA AKIHIRO
Topic 1-3:
Introducing of Sanko Mold Factories in Japan, Việt Nam and Thailand
Introducing of Internship program in Việt Nam

Mr FUJIMOTO HIROSHI
Topic 1-4:
Large products of Injection Molding (Gas Assisted Injection Molding)

Mr HASEGAWA TADASHI
Topic 1-5:
:
1. Decoration Processes andfunctional diversification of material for plastic bag
2. Introducing production material for plastic bag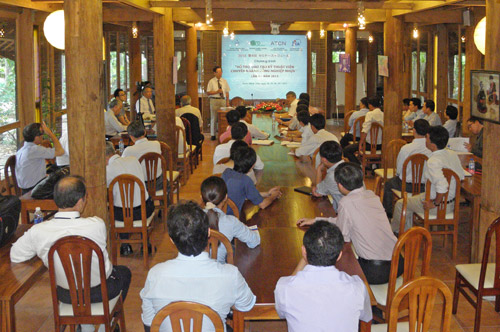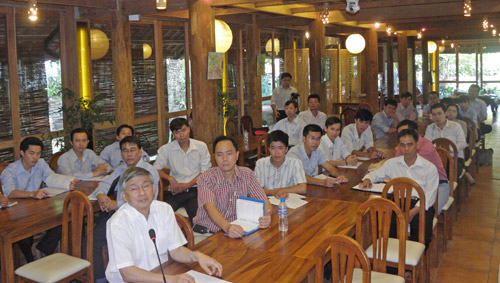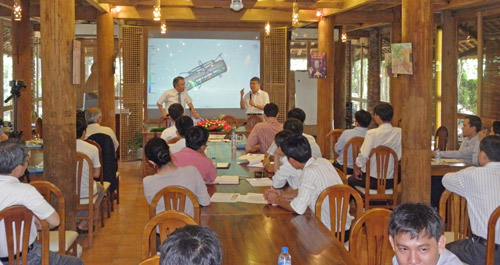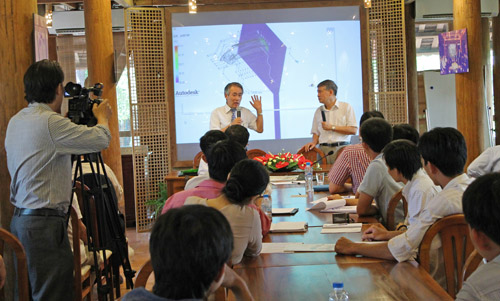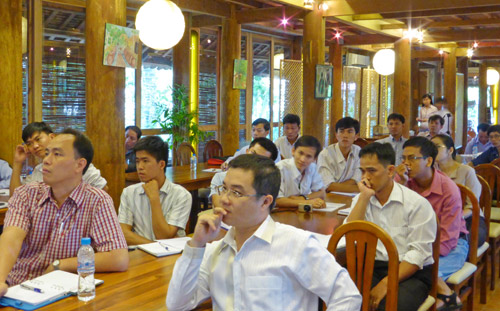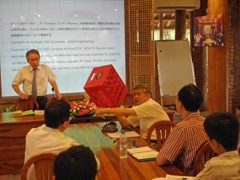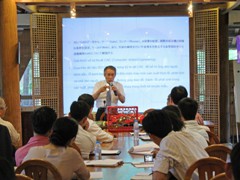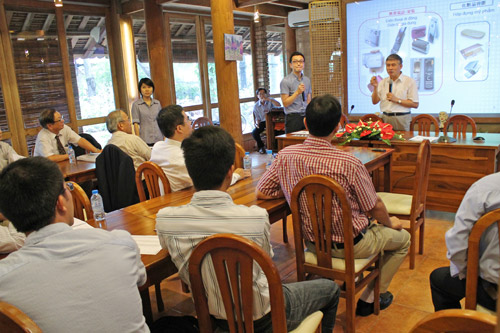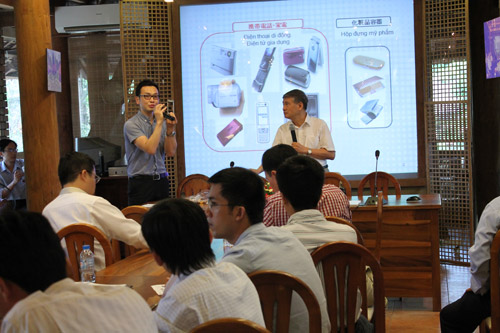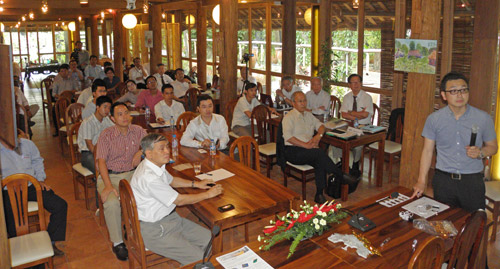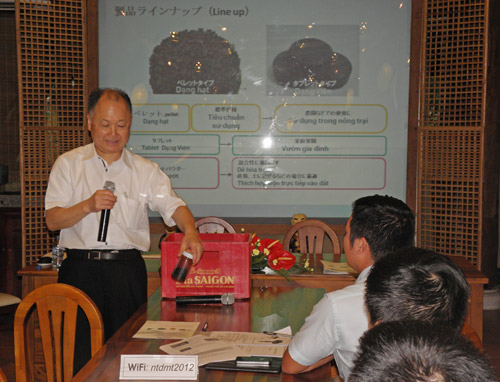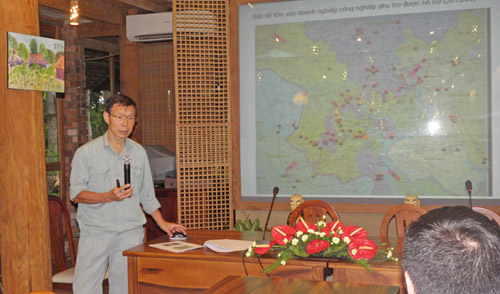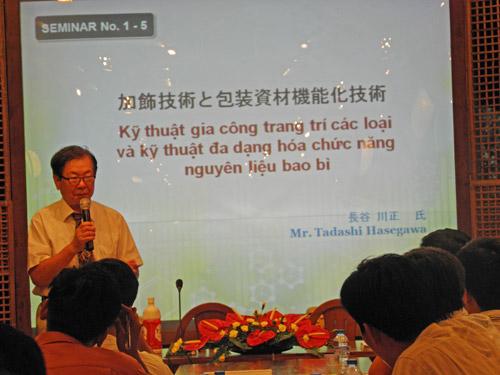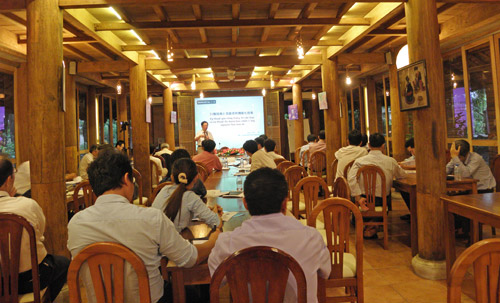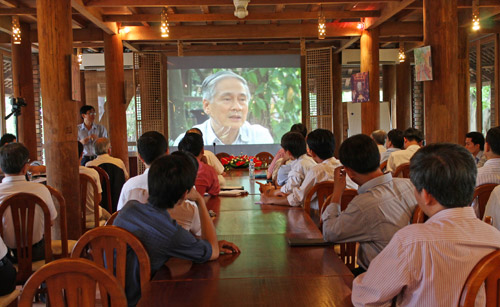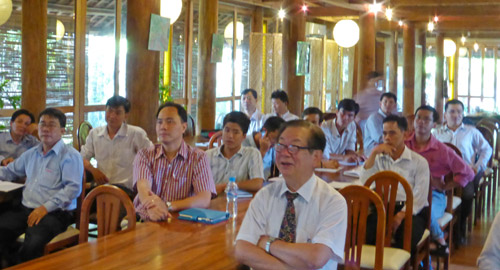 • Wednesday, 29/05


Mr HASEGAWA TADASHI
Topic 2-1:
Improving productivity strategy - SWOT analysis

Mr MATSUMOTO TAKESHI
Topic 2-2:
Disadvantages of Injection molding and resolutions

Mr KAZUHIRA HORII
Topic 2-3:
Extrusion molding forflooring materials
Artificial turf technology. Synthetic leather producing technique

Mr FUTAMURA MICHIYUKI
Topic 2-4:
Introducing production management in Muto Company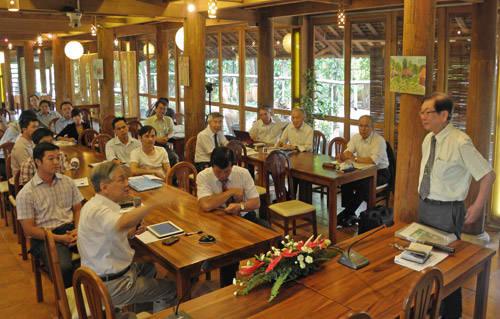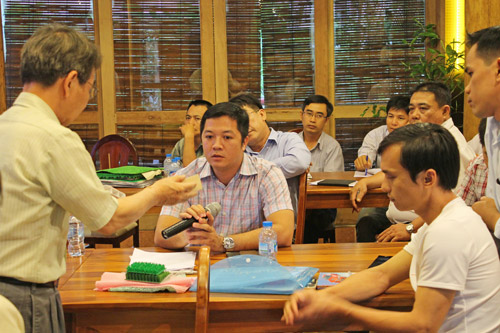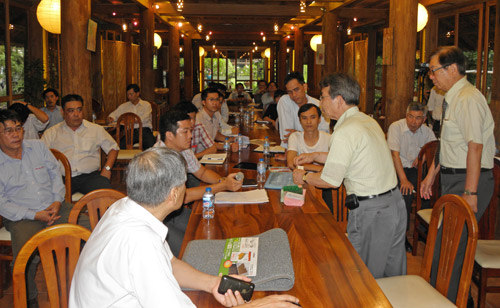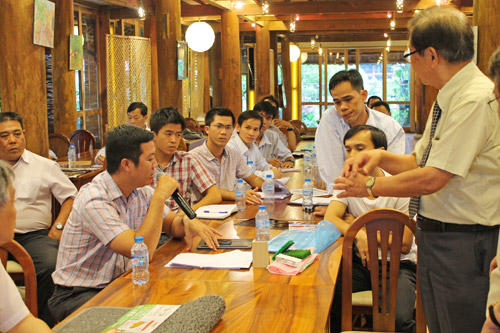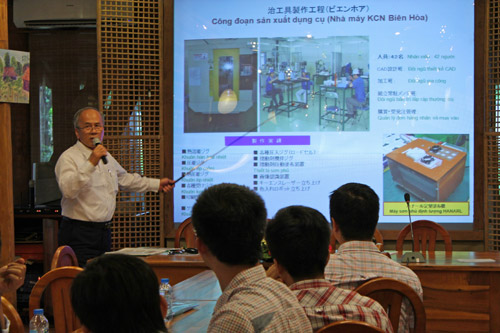 • Thursday, 30/05
Visiting production activities of Japanese firms in HCM city.
ASTEE HORIE LIMITED COMPANY (VIETNAM)
UV Coating, Plastic painting and metal plating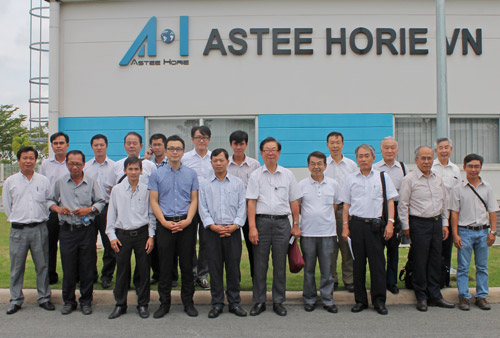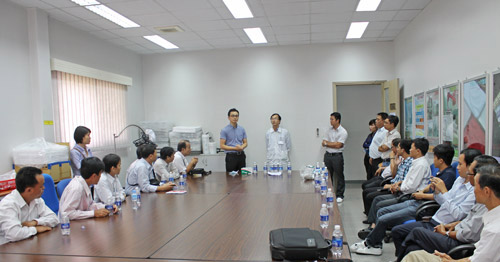 MUTO LIMITED COMPANY
Automatic Extrusion Molding, Plastic Painting, Processed Assembling.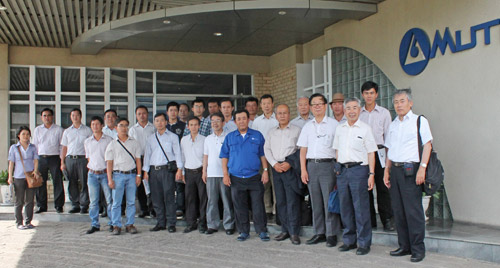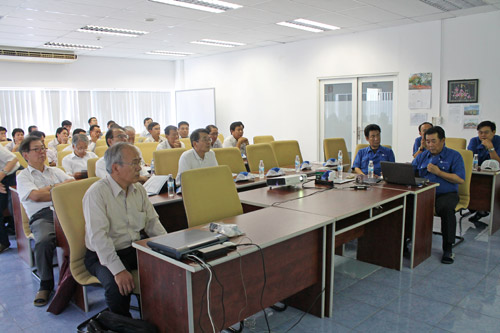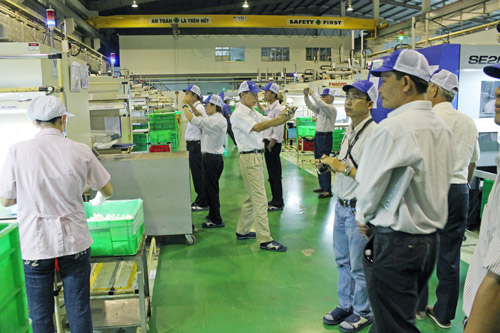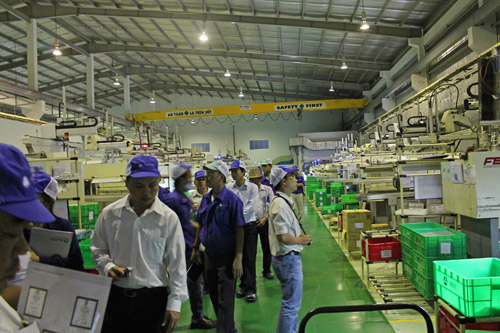 SANKO MOLD LIMITED COMPANY
Mold manufacturing and Processed Extrusion Molding